Every time when I go for Vijay Sethupathi movie my gut says that his movie is going to give a different feel. with this same expectation, I went to watch 96.
My expectations didn't go wrong. That simple movie simply dragged me 5 years back, back to my failed love affair.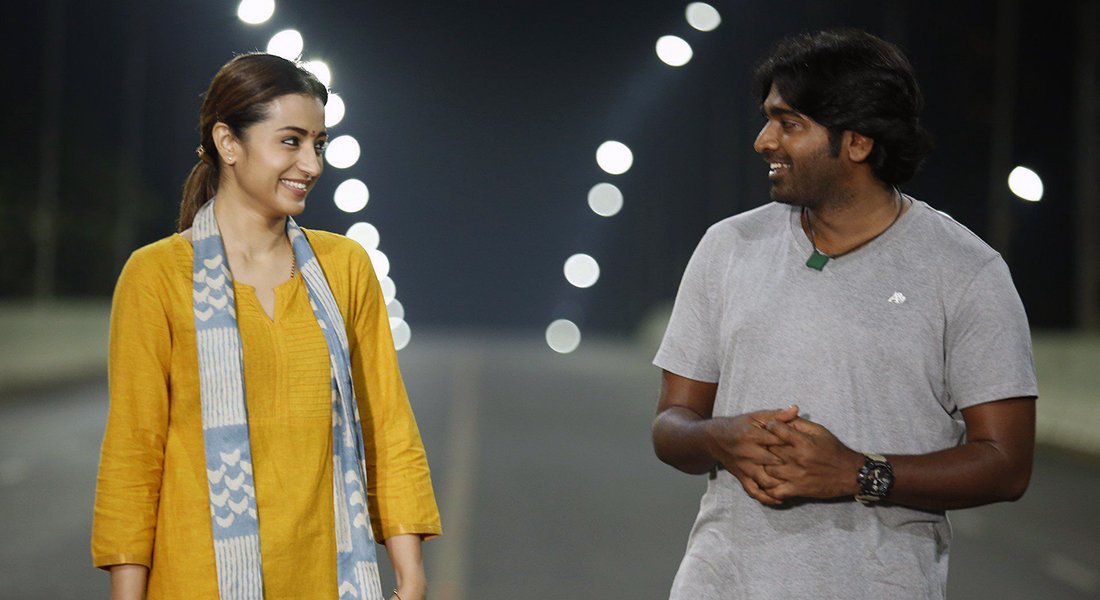 96 says a very different love story. A simple but unfulfilled one. Each scene and dialogues in this movie may remain close to your heart and hurt you if you are someone who has lost their love.
Vijay Sethupathi and Trisha Krishnan's combo is really wonderful and sweet. I don't think I have to comment that their performance is good as it is already known, I personally felt that no one else can do Ram and Janu's life so perfectly other than them.
Also, the actors Adithya Bhaskar and Gouri G Kishan who didRam's and Janu's childhood did their pace very well and it is heart touching.
Avoiding all the cliches like violence, alcohol and cigarette, director C. Premkumar has done a commendable work. A simple but an elegant film.
Though this film requires no camera magic, the cameraman has beautifully impressed the audience with simple and smooth shots.
Music plays an inevitable role in romantic movies and yes this movie is rich with its lovely songs and heart soothening background music. The outstanding one is everyone's favourite "Kathalae Kathalae" song.
96 is a movie surely that deserves support by watching it on the big screen. This movie can definitely captivate your heart and mind and let you leave the theatres with a nostalgia.
Watch 96 Trailer: