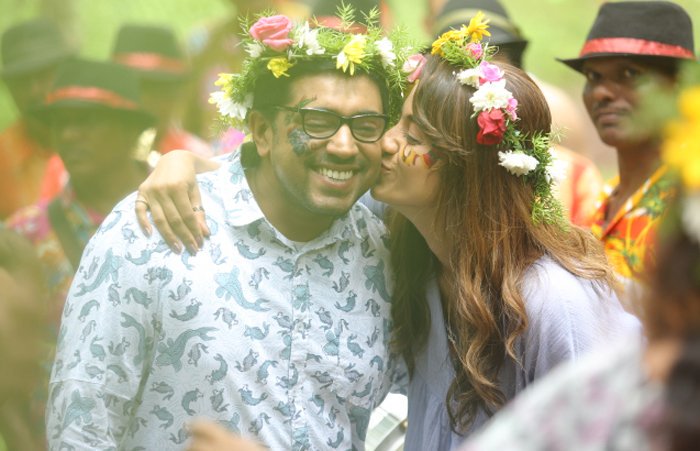 The teaser of Hey Jude was officially released by Nivin Pauly on his Facebook account. Nivin essays the role of Jude and in the teaser, he introduces us to his family and best friends.
Nivin shared the teaser on his Facebook page and wrote, "Here's the teaser of my next film HEY JUDE! Excited to see it in theatres! Trailer coming soon!"
The teaser introduces Jude's family. It shows his dad ,Dominic Aldo Rodriguez (played by Siddique); his mom, Maria Dominic (played by Neena Kurup); his sister Andrea Dominic Rodriguez; one Dr Sebastian, who is their neighbour; his second best friend Figo (the most adorable dog) and finally, his best friend Crystal Chakraparambu (played by Trisha Krishnan).
Mukesh, Neena Kurup and Pratap Pothen also play important roles in the film.This film will also mark the debut of Trisha in the Malayalam film industry.
The film directed by Shyamaprasad is mostly shot in Goa and the rest in Kochi. Produced by Anilkumar, the film has cinematography by Girish Gangadharan and editing by Karthik Jogesh.The title of the movie is based on the popular Beatles song of the same name.
The film is about how a relationship between Jude (Nivin) and Crystal (Trisha) alters their life. It was also reported that Nivin and Trisha's characters will be quirky and unlike anything that they have done so far.