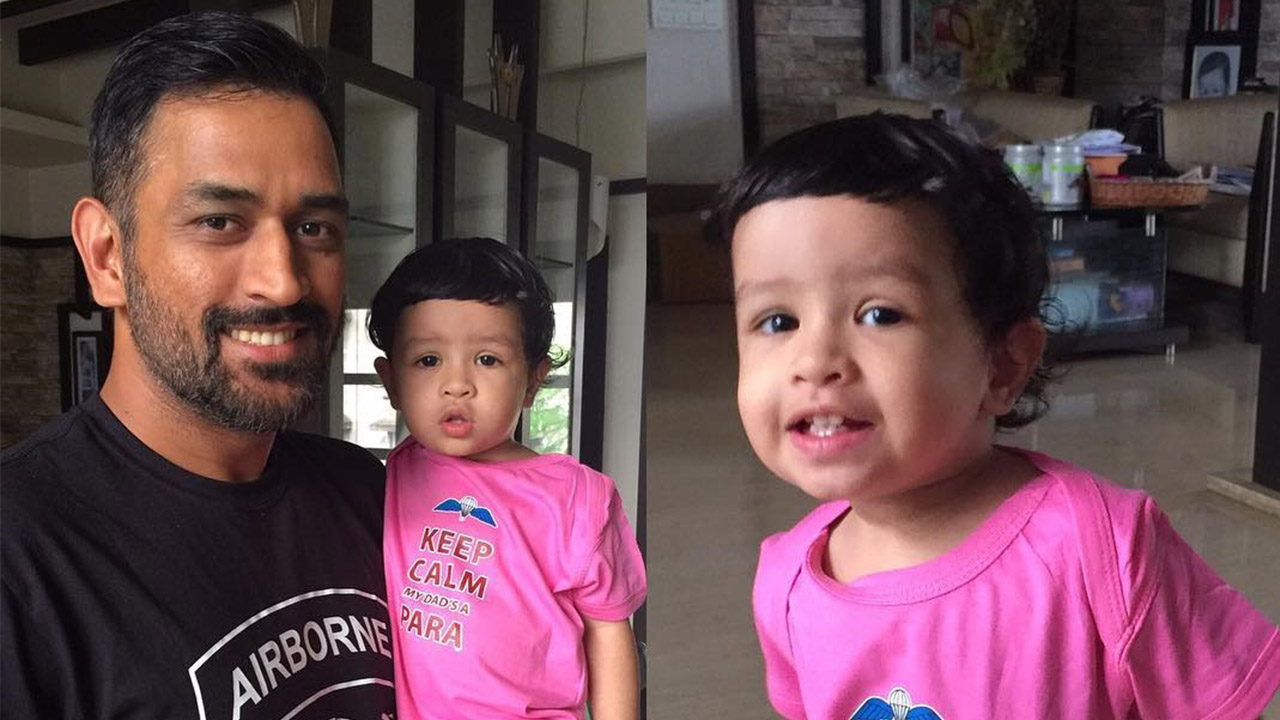 Mahendra Singh Dhoni's daughter Ziva has surprised Keralites with her recent video where she is seen singing the Malayalam song 'Ambalapuzhe Unnikannanodu Nee'.
In the video shared on Instagram account zivasinghdhoni006, the kid is singing popular Krishna devotional song 'Ambalappuzhe Unni Kannanodu Nee' from Mohanlal and Jayaram-starrer 'Adwaytham' released in 1992. All are shocked to see the way the kid fluently sings the song, which is actually sung by award-winning playback singers MG Sreekumar and KS Chithra.
"Whattt?!???? Malayalam…? Zivaaa do you know how happy you've made us keralaties????????????????????? Thank you soooo much Mahibhaiyya & Saakshi dee for this! Oh God i was literally like ????????????????????Oh God fabulous????????????," someone commented on Instagram. "Just cant believe…ziva baby singing malayalam song?so cute…????????As a mallu I m so happy….love you ziva…," commented another.
While people are curious to know who might have taught her the song, some are of the opinion that Ziva might be taken care by a nanny, who hails from Kerala.
Though we are unsure if this is Ziva or her lookalike, the kid has impressed everyone especially Keralites. Within four hours of hitting the cyberspace, the video has been viewed over 50,000 times on Instagram.
Recently, Sakshi Singh, wife of Dhoni, had also shared two adorable videos of Ziva trying out her hands in piano. They had gone viral on social media in no time. Ziva is rocking the cyberspace….