Vinayakan to enact as 'Karinthandan' in Leela's debut movie. Karinthandan Moopan is a tribal head who is believed to be the first to discover the Wayanadu Churam. Leela Santhosh is the first Malayalam woman director from the tribal community. Geethu Mohandas unveiled the first look of 'Karinthandan' which is produced by Collective Phase One- a joint venture of Rajeev Ravi, B. Ajithkumar and Madhu Neelakandan.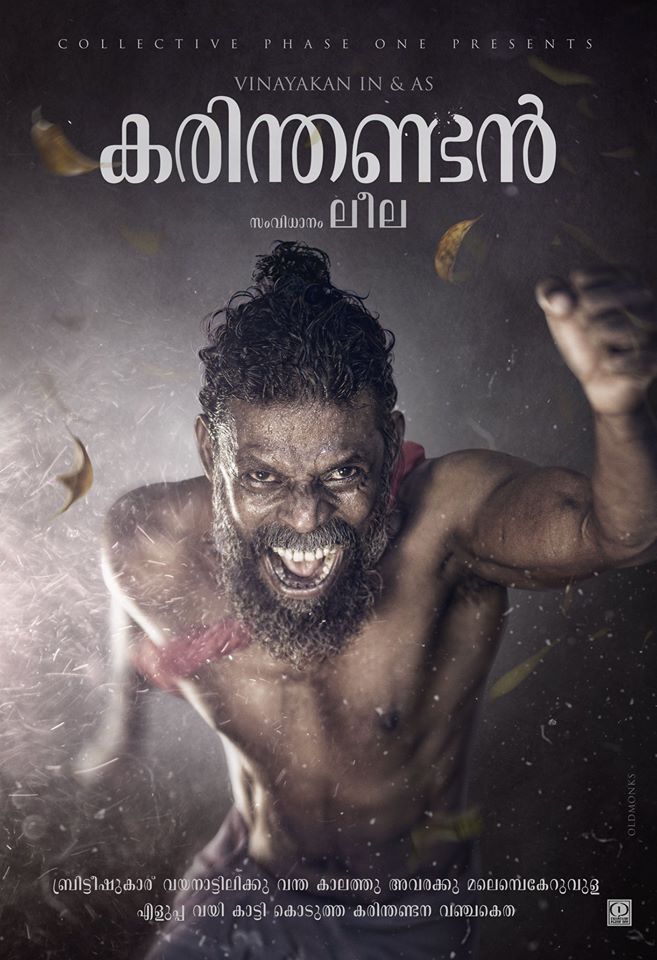 Karinthandan is the one who is believed to have shown the way to build a road to the Western Ghats in the Wayanad hills. According to the stories, the Viceroy declared a reward for the person who could build a road across the Wayanad Churam (hairpin). Karinthandan knew the hillside in and out and often helped tourists find their way in the hill. A British engineer took Karinthandan along and led him to the peak, where he shot him dead. But the people of Wayanad continued to believe that Karinthandan was alive.
According to believers, Karinthandan's soul began to haunt the people and a sorcerer was called in to chain it to a banyan tree. This tree began to be known as Changala Maram – the chain tree.
Leela Santhosh has previously worked as an assistant director and made several documentaries. She has never received any formal training in filmmaking. She studied in an organisation called Kanavu, that was run by a director and a social activist, where she was initiated into the world of filmmaking.