Have you ever thought how the Avengers team will look if it's done by Mollywood stars? Do you think it's crazy? Who do you think will make a perfect match? We have Braanthan who has come up with insanely perfect Mollywood Avengers on Instagram. #braanthan account on Instagram has a lot of beautiful and mind blowing digital illustrations. It's on this wall where you can see the perfectly matching Mollywood Avengers.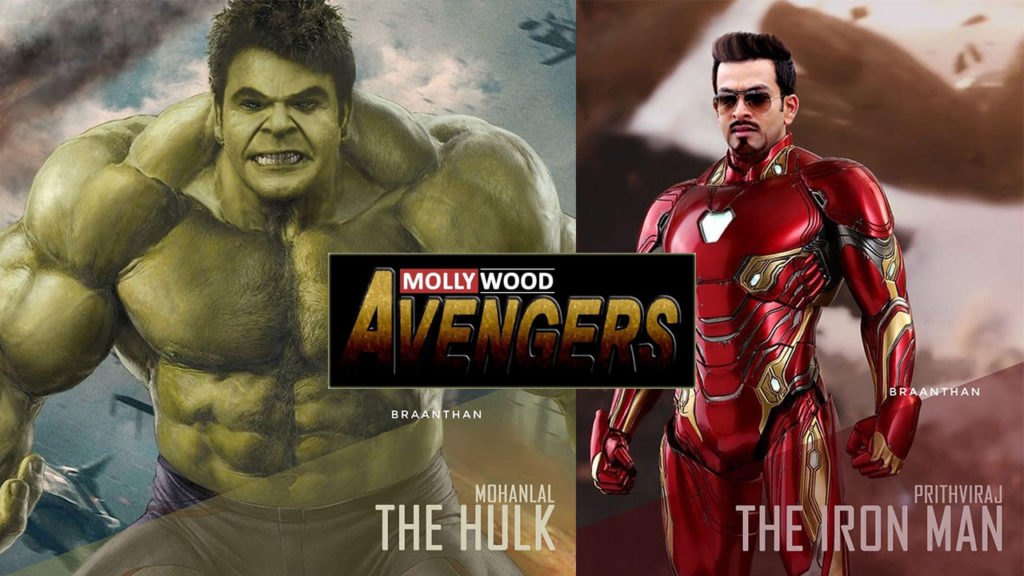 Digital illustrations, paintings and caricatures on his wall are truly amazing. According to him, the Avengers Mollywood team has Mohanlal as Hulk. His illustration of Mohanlal as hulk is marvellous. No one in Mollywood seems to be perfect as hulk than Mohanlal. Then we have Tovino Thomas as Thor- The God of Thunder. He is perfect for Thor who has got a short haircut in Avengers Infinity war.
Black Panther is none other than Vinayakan. And he looks stunning as T'Challa. Of course, Avengers team is imperfect without Captain America and we have the most handsome Captain we could get which is our own DQ, Dulquer Salmaan. But the best illustrative casting is that of Prithviraj as Ironman. He looks exactly the same as Ironman. His beard and glass is ditto and perfectly illustrated by Braanthan.
See the original images posted by Braanthan:
Braanthan's Mollywood Avengers are so perfect that I wish Marvel would have included our team in Avengers- Infinity war part 2.