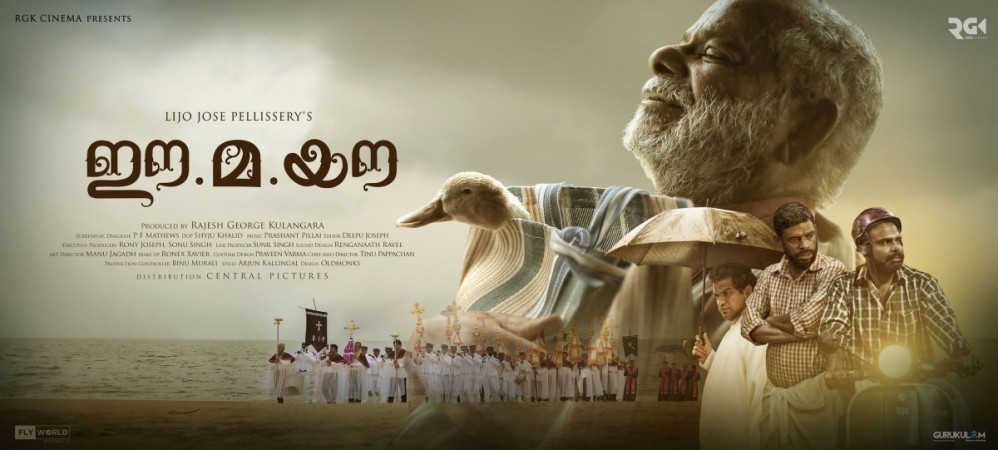 'Ee. Ma. Yau.', the upcoming film of Lijo Jose Pellissery is high on expectations. Recently, the makers have come up with 4 teasers which were accepted well.
Expectations are really high this time as Lijo is someone who has proved that 'big faces' are not required for a super duper hit with his last movie "Angamaly Diaries". The movie came without much talks and promises but talked itself in theatres. The movie was well accepted and the movie still plays on certain days in selected theatres.
Lijo's post on his Facebook page: "I have never had a cinematic experience like Ee.Ma.Yau", should be enough to amplify viewers curiosity.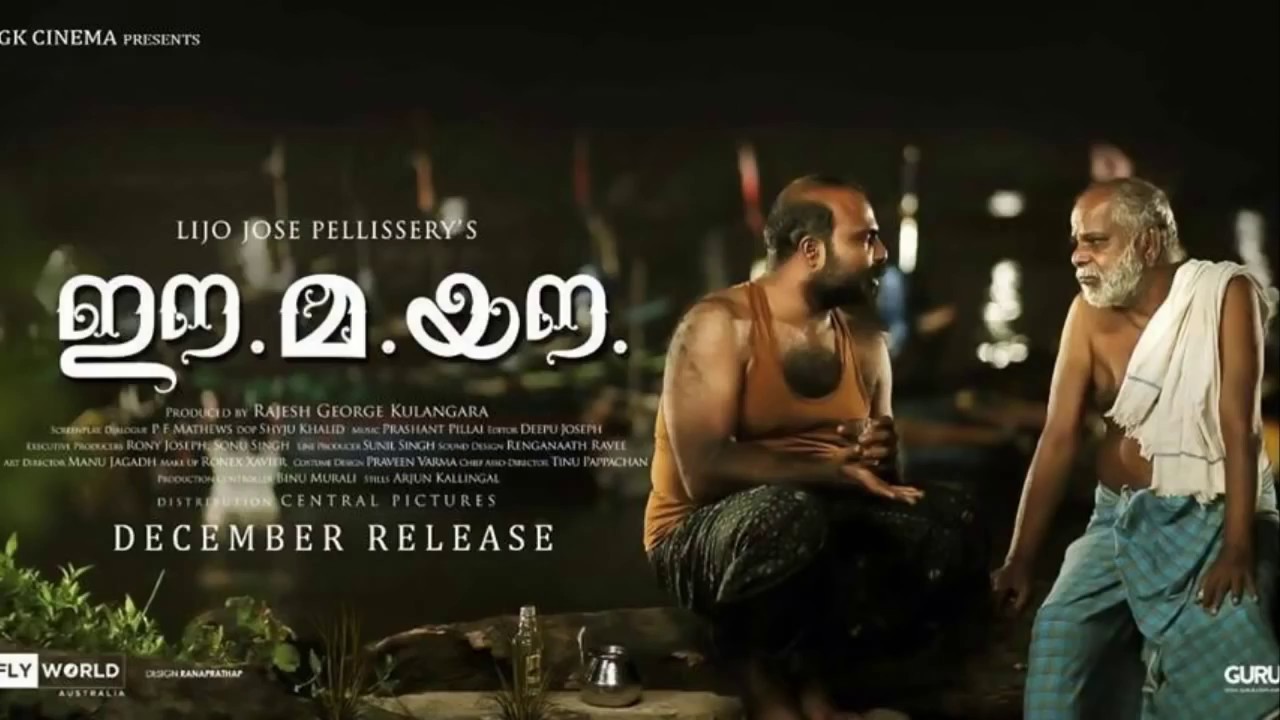 The title is an abbreviation for 'Eeso Mariyam Ouseppe'. "In certain Christian communities, these words are whispered into the ear of a person on his deathbed. It is also printed on the top of the card announcing the funeral," he explains.
This time Lijo has come up with a brilliant star cast including State Award-winning actor Vinayakan, character actor Chemban Vinod and actor-director Dileesh Pothen. Kainakary Thankaraj who plays the central character is a veteran theatre artist. A three-time state award winner, Thankaraj had played Kalabhavan Mani's brother's role in Amen. Another artist to look out for is Pauly Valsan.
Teasers show that the story revolves around the death of Vavachan Mesthiri in a coastal village. The film discusses the events unfold between two evenings. It looks at different perspectives of death, a subject rarely explored in our films I guess.
Written by PF Mathews, while Prasanth Pillai has composed the music and Shyju Khalid and Deepu Joseph have handled the cinematography and editing departments, respectively. This movie is a production venture of Rajesh George Kulangara under the banner of RGK Cinema.
Watch the teasers of Ee.Ma.Yau here:
The man and his craft have never failed to surprise the audience. So expectations are high when his new film, Ee. Ma. Yau., reaches theatres in December.