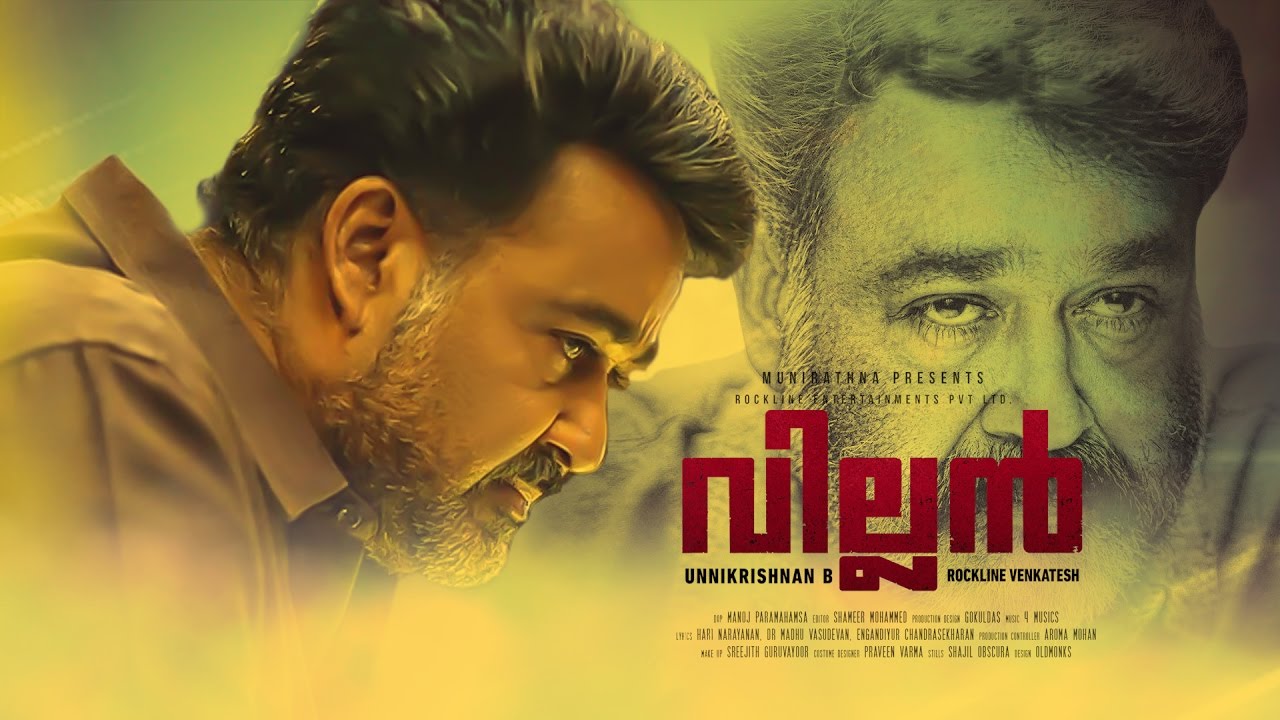 For all the Lalettan fans out there who are eagerly waiting for his next movie, get ready for a feast with his new movie 'Villain'.
Scripted and directed by B Unnikrishnan and produced by Rockline Venkatesh, Mohanlal's crime thriller 'Villain' is preparing for release. The first teaser was released online on April 27th, which created a record by clocking 1 million hits within just 3 hours. Recently released trailer and songs too have been received well.
Mohanlal is appearing as Mathew Manjooran, a retired police officer who is seen investigating the mystery behind the death taking place in a house. Besides Mohanlal, the movie stars Manju Warrier, Vishal, Hansika, Raashi Khanna and Srikanth.
The film will mark the Debut of Vishal and Hansika Motwani into Malayalam industry, with Vishal playing the antagonist of the movie and Hansika paired opposite to the actor.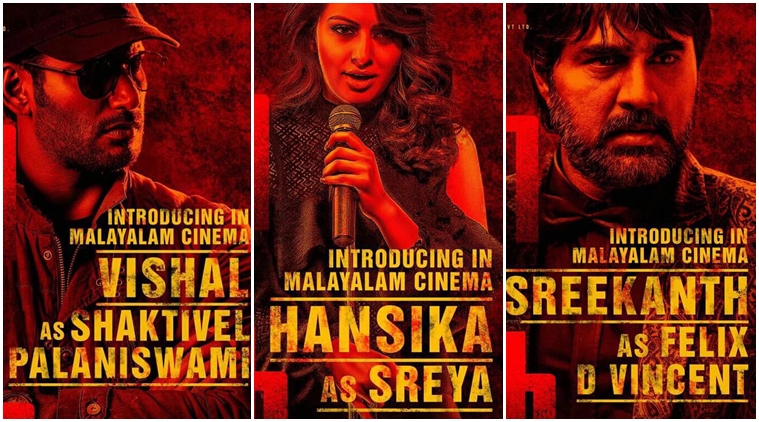 The bold and beautiful Manju Warrier is paired opposite Mohanlal in the film.Even if Mohanlal and Manju Warrier were paired up in many movies, it will be the first time Manju Warrier will be acting as his wife.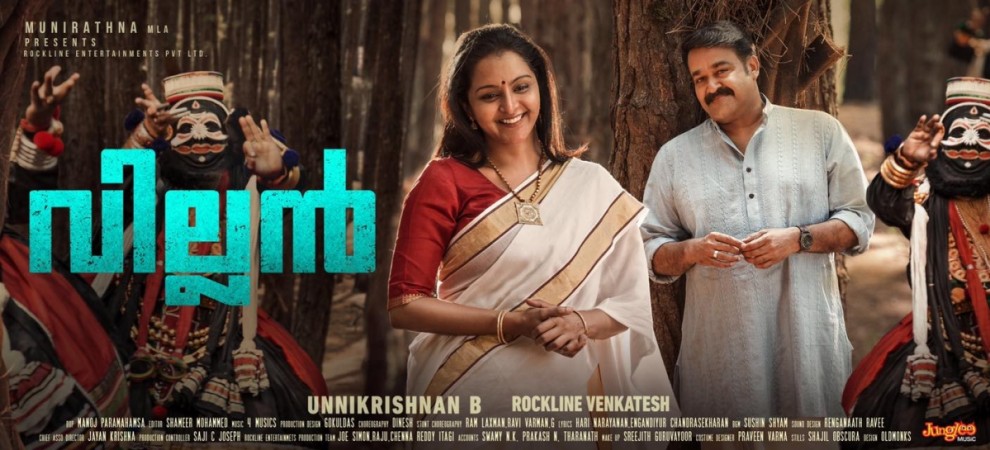 The 'Villain' is the first Indian film to be filmed completely in 8K resolution with the help of Red's Weapon Helium 8K S35 camera. Most of the Indian films are filmed in 1.8K resolution and are upscaled to 2K or 4K for theatre screening, which results in quality loss. Filming in 8K can resolve this as downscaling to 2K or 4K will not compromise quality and gives high sharpness to visuals. Zeiss Otus lens has been used in the camera and it has high sensitivity and sharpness giving a greater output.
Recently, 'Villain' has set multiple records in case of music rights and Hindi dubbing rights.The music rights of 'Villain' have been acquired by Junglee Music for a record amount of ₹5 million for a Malayalam film, while Hindi dubbing rights were sold for 1 Crore. And now the satellite rights for the crime thriller have been sold to Surya Tv for a whopping amount of Rs.7 crore.
Peter Hein who recently worked with Mohanlal in Pulimurugan will be choreographing stunts along with Stunt Silva and Ravi Varma
Each song in Villian is a masterpiece. Composed by '4 Musics'
and Written by B. K. Harinarayanan and Engandiyur Chandrasekharan , these tracks are creating a huge buzz within the listeners.
The legendary singer KJ Yesudas lends his vocals to the movie.Actress Raashi Khanna makes her singing debut in Malayalam with the title track of the film Villian.
Catch the brilliant actor Mohanlal in Villian and see how he unfolds the Mystery .