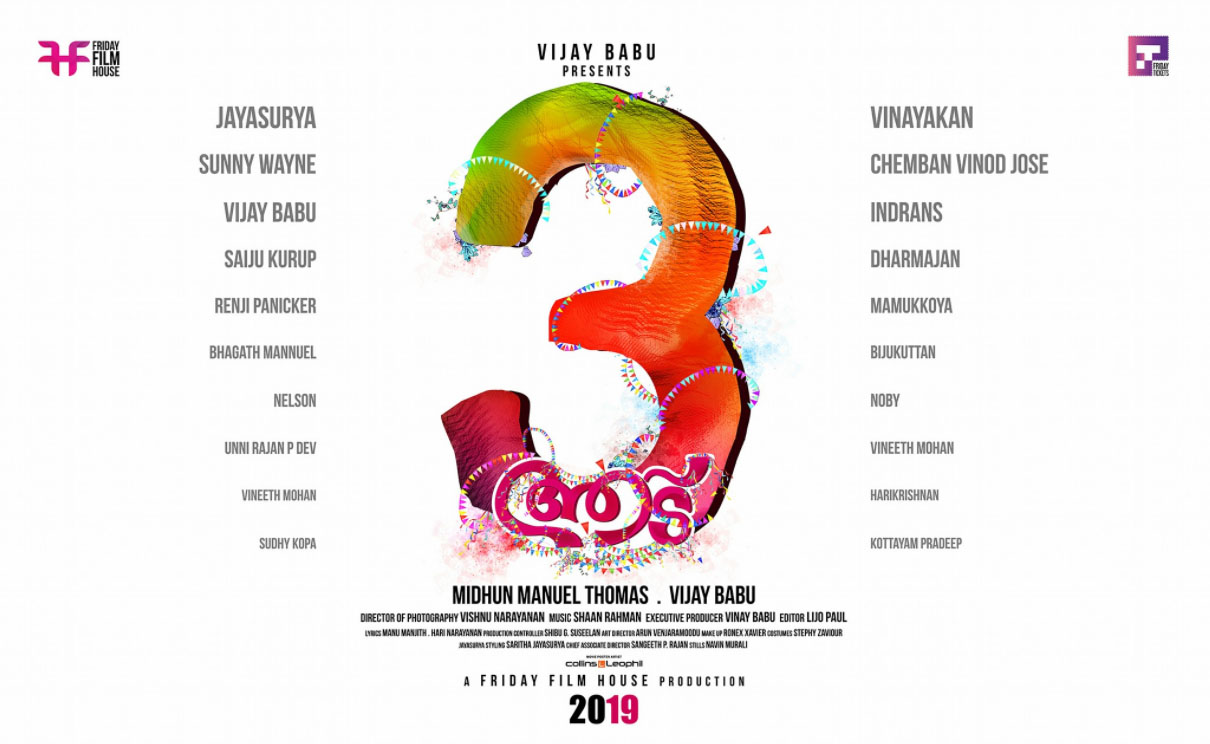 After creating a stir in Theaters Shajipappen and team are coming back with Aadu 3 and the announcement regarding this was made during the 100th-day celebrations of Aadu 2.
After the huge success of Aadu 2, the audiences have been eager to know whether the makers are planning for the next part of the movie.Well here's the news….It has been confirmed by the makers that Shajipappan and gang will be returning soon.
The official announcement regarding the sequel was made during the 100th-day celebration of Aadu 2 by Vijay Babu. A sample poster was also released during the function.
About the upcoming sequel, Midhun tells us, "the film's series will be out in 2019. The central characters of the movie will be Shaji Pappan and team. There will be new characters joining them."The makers are planning to make the movie in 3D.
Aadu oru Bheekara Jeeviyanu was tagged as a huge flop by Malayalis.However, after the DVD release, people started loving the protagonist Shaji Pappan. It immediately became a torrent hit and witnessed record DVD sales, with Jayasurya's character Shaji Pappan being well accepted by the audience.