Mohanlal hosting Malayalam Big Boss started its first episode on this Sunday on Asianet. Big Boss with no doubt is a very successful and entertaining social experiment. After its successful counterparts -Hindi, Tamil, Telugu and Kannada in India, Big Boss reaches Kerala too.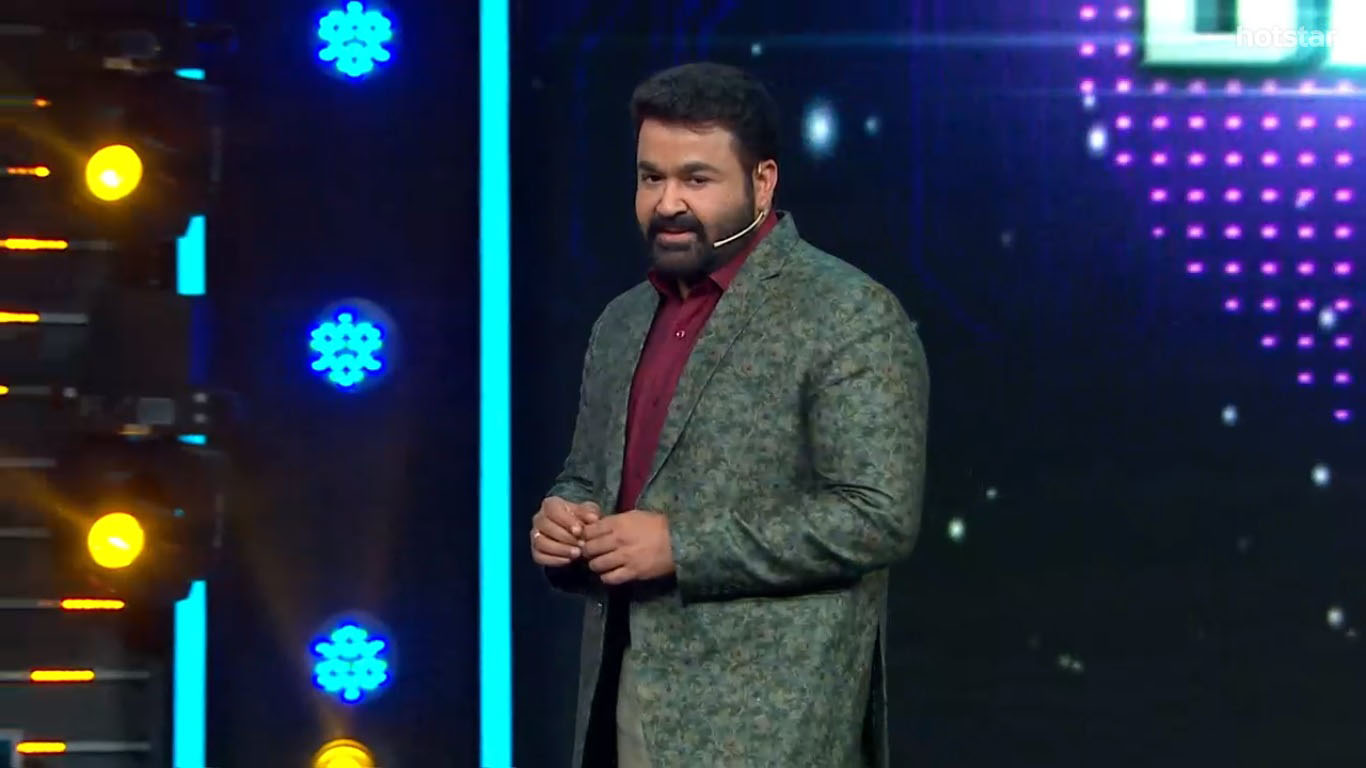 We know Mohanlal as an actor, producer and singer but this role of a host is very new and exciting. And we have complete faith in him for all the roles he has handled so far. I have never watched any Big Boss season completely in any language but when it was announced that Mohanlal is going to host the show in Malayalam I was like 'Wow'. But at the same time, I had this fear will he lose his charm taking up a completely new role. But with the first episode, he proved that my fear was not reasonable and I may not need to fear anymore.
Mohanlal was as charming as always on the first launch episode. He explained the rules and gave the audience a complete tour of the house with all his cute and mischevious smile and dialogues, exactly how he does on the screen. He used certain dialogues from his own movies and kept the audience engaged. He lightened up the mood with his jokes, funny expressions, words and mesmerising smile.
It was funny watching him trying to follow the 'no English rule'. His way of welcoming the contestants and reminiscing about his memories with the known contestants was remarkable. He did not forget to immediately put the other contestants who met him for the first time at ease before sending them to the house. He was very good at making fun of them and also let them knew how much he appreciates their presence. He never showed any kind of partiality and treated every contestant equally.
If he is gonna keep up the pace and his charms, definitely he will come out as a great host and viewers are gonna love his hosting. The success and publicity of the show depend on the contestants and their 'drama' inside. As always, this reality show too may not lag in viewership because we humans are still interested in peeping into other's life. 🙂
Click here to watch Big Boss Malayalam first episode.