You might have seen plenty of social media posts or status claiming- "Aanavandi Istham". KSRTC is popularly known as 'Aanavandi'. It's not a false statement. For some, it is a feeling. Recently, Athira Jayan, a common passenger shared her KSRTC journey experience.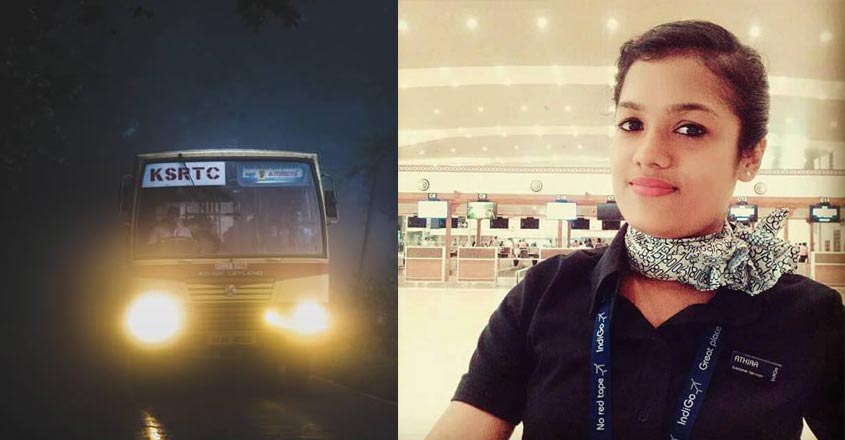 Usually, it's the passengers who wait for the bus until its arrival. But here is a quite different story where the bus and the staff waited and guarded the passenger until someone from her home came to pick her up. Seems it's quite unbelievable? Or is she a VIP passenger? Many questions are arising, right? Yes, it's a true story and the passenger is a very common person. And this extraordinary incident happened in our own God's own country.
Last day, Athira Jayan boarded the Coimbatore- Trivandrum Super Fast KSRTC bus from Angamaly- Athani at 9:30 PM. Her dropping point was Kollam- Chavara and she reached there early morning. But her brother failed to reach on time so, the staff and co-passengers decided to wait until her family members came. They waited there for almost 7 minutes before her brother reached. She shared her touching experience in Social media and the post was well appreciated. After seeing this post many officers called and appreciated the Thiruvananthapuram Central depo employees- conductor P.B. Shiju and driver K. Gopakumar.
KSRTC M.D. Tomin J. Thachankary too has sent them an appreciation note.
It is this kind of heart touching stories that make us say "Aanavandi Istham".