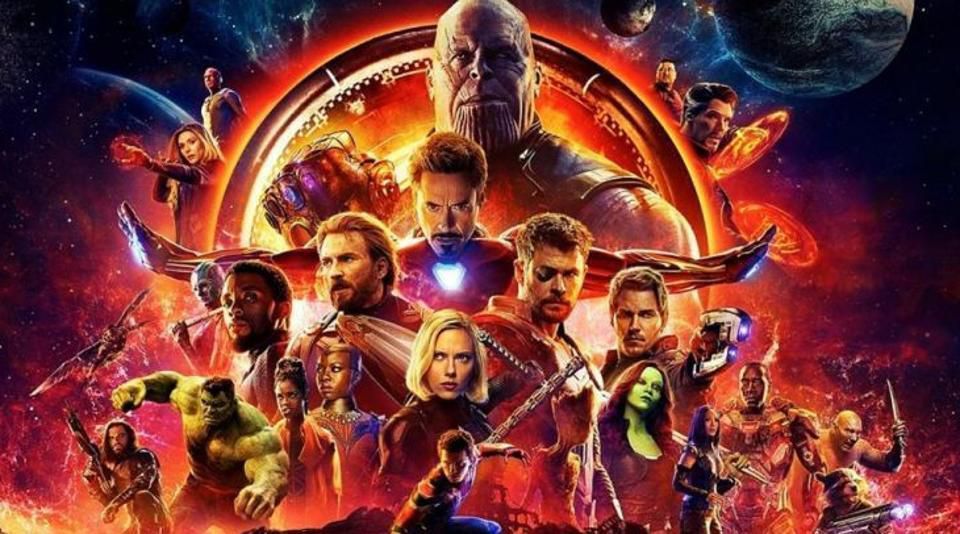 A review of Avengers: Infinity War is a really big deal for me. I don't think its that easy but the other me who is inside(who is already under the spell of the Avengers) compels to do that!!!!
Now that Avengers: Infinity War is exploding onto theatre screens worldwide, the first question that may come to your mind is that how exactly any villain really be a convincing threat when we have these many superheroes on one side who have already single-handedly dealt with many villains and saved the earth in their own self-titled movies?
Once you meet Thanos this question will be answered with a big yes. He's the MVP of Infinity War. Thanos is a major element in Infinity War. He's ultra powerful and a serious threat but not in a way that will reduce the terrific comedy for which the series is known for. Yes, the guy you need to watch out for is definitely Hulk or rather I should say, Bruce Banner, I guess (Yes it's a spoiler).
The best part is that even though you haven't watched other 18 films you can go for Infinity War without any hesitation. You don't really need to have an intimate knowledge of the other films to enjoy this one because even though there are a whole lot of characters here, the action does most of the talking.
The movie is quite thrilling, pretty much from the start and all the way through. There are many funny scenes and dialogues as always. As I said earlier Bruce nailed it. And the hilarious scene I remember is when in the midst of a very serious fight Captain notices Thor's new hairstyle and Thor in return compliments Captain's beard. Thor is super cool in this movie and his meeting with Starlord and the team gives more scope for fun sequences. Ironman and Spiderman did have chemistry.
Two important characters are missing in this movie. Antman and the Avenger Hawkeye himself is missing. According to a conversation between Captain America and War Machine, Ant-Man took a deal with the government to no longer be imprisoned but instead under subject himself to house arrest. Fans may have been disappointed to not see Ant-Man, nor the Wasp, in the massive adventure, but we only have a few months before their own adventure lands in theatres.
The most surprising thing about Infinity War, aside from that massive ending, is that it gave Black Panther so little to do before killing him off (Ouch ..sorry for the spoiler). But no worries as a Black Panther sequel is confirmed we can possibly see him soon coming back from his shocking death.
You might have already heard that the Infinity War ending is quite shocking. A number of characters disappear just like that. No worries those deaths aren't going to stick. The reason is simple. These characters have sequels coming up.
By now you should know, if you go see a Marvel Studios movie, stay through the credits. Since 2008's Iron Man, Marvel Studios has rewarded viewers who stick around through the entirety of the credits with an extra scene. Sometimes this scene comes all the way at the end of the credits, sometimes mid-way through, and sometimes both. Some of these scenes have big reveals or teases for future movies. But they're all interesting in their own way.
So hold your ass until the real ending !!!
Watch Avengers: Infinity War Trailer