Travelling has become a very interesting thing in the past few years and mainly because of the Social media attention it has become a vital thing. Social media is filled with N number of travel pages and travel bugs. Here we have a Prime Minister who is a great globetrotter. Modi Travelled To 14 International Destinations in 2017.
Let's go on a trip to Modi's destinations of 2017:
Destination 1: Sri Lanka 11 – 12 May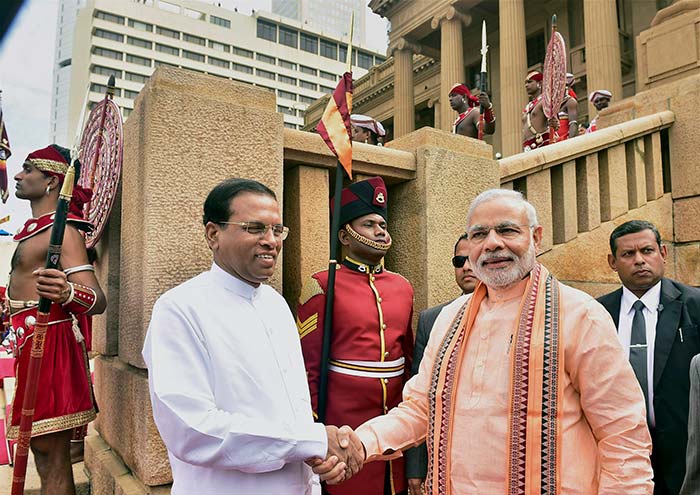 Modis's first trip in 2017 was to Sri Lanka to mark the UN Vesak Day, the most important in the Buddhist calendar. This trip came 158 days after his last trip. The event was held in Colombo from May 12 to 14. Now let's go to destination no.2
Destination 2: Germany 29-30 May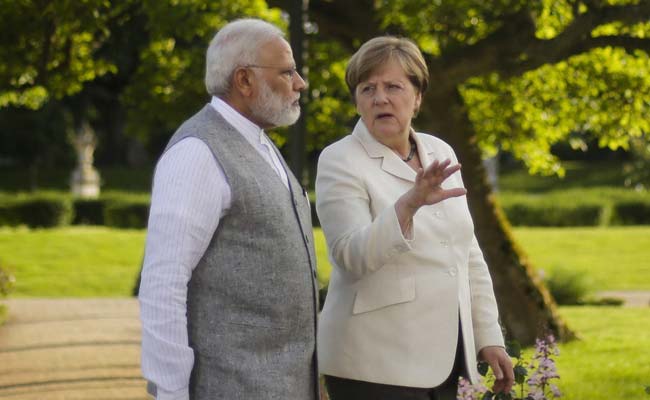 Destination no.2 is Germany. Soon after the Sri Lankan trip, Modi headed to Germany followed by Spain, Russia and France. This trip was done to initiate bilateral relations and seek investment. In the six-day long trip, Modi met Chancellor Angela Merkel and took a wonderful pic and tweeted. See the tweet below. Guess the trip was wonderful as it was springtime there. Let's not waste our time and move on to destination no.3.
Destination 3: Spain 30–31 May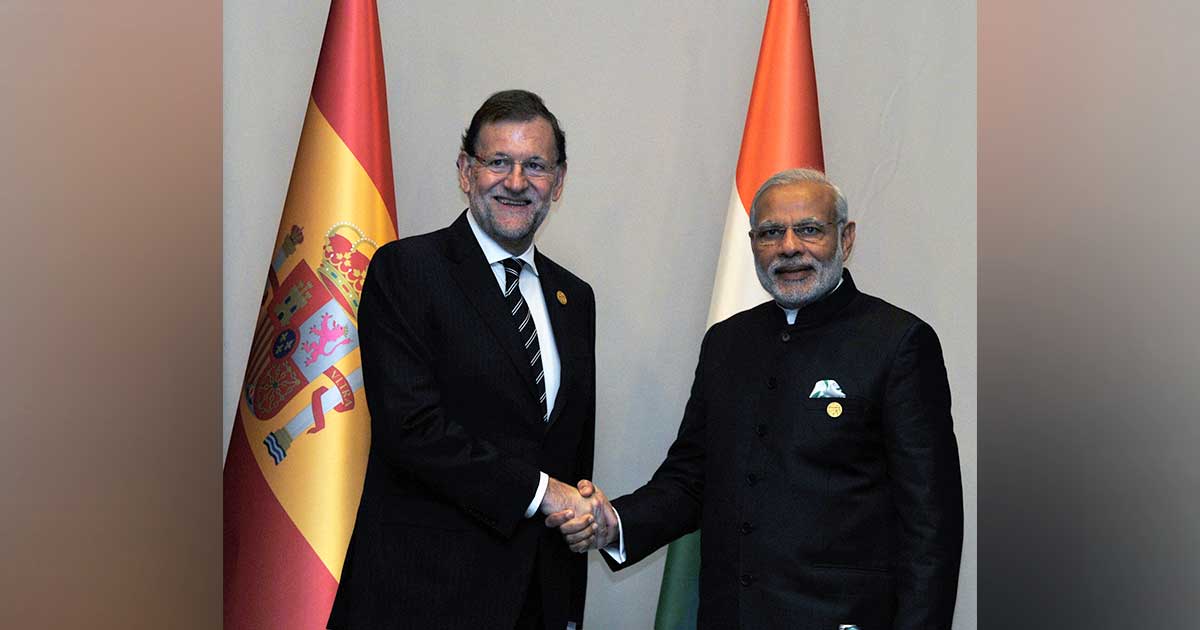 It is said that in over three decades, Modi became the first PM to visit Spain in an official capacity. There he met the President of Spain, Mariano Rajoy to boost bilateral trade activities and again a wonderful pic and a wonderful tweet.
Destination 4: Russia 31 May–2 June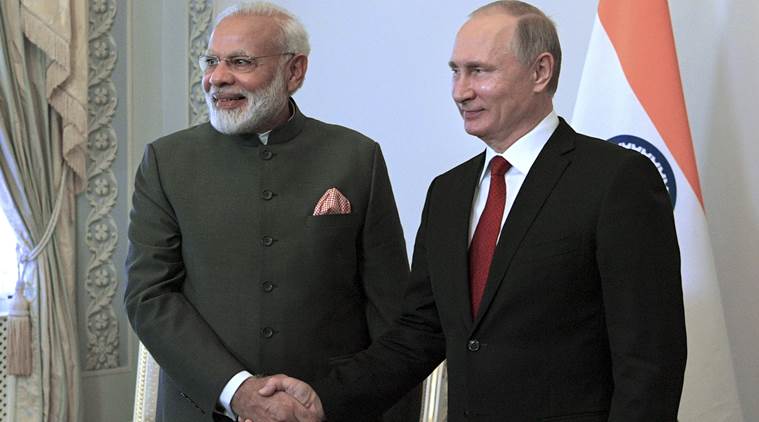 Modi's fourth destination was Russia. He was in Russia from May 31st to June 2nd, 2017. His tweet says that the 18th annual India-Russia summit has been very productive. Modi met the Russian PM Vladimir Putin for the 18th India-Russia Annual Summit. You know, he even talked about Yoga at the meeting and urged Russia to participate in the worldwide celebration of Yoga day.
Destination 5: France 2–3 June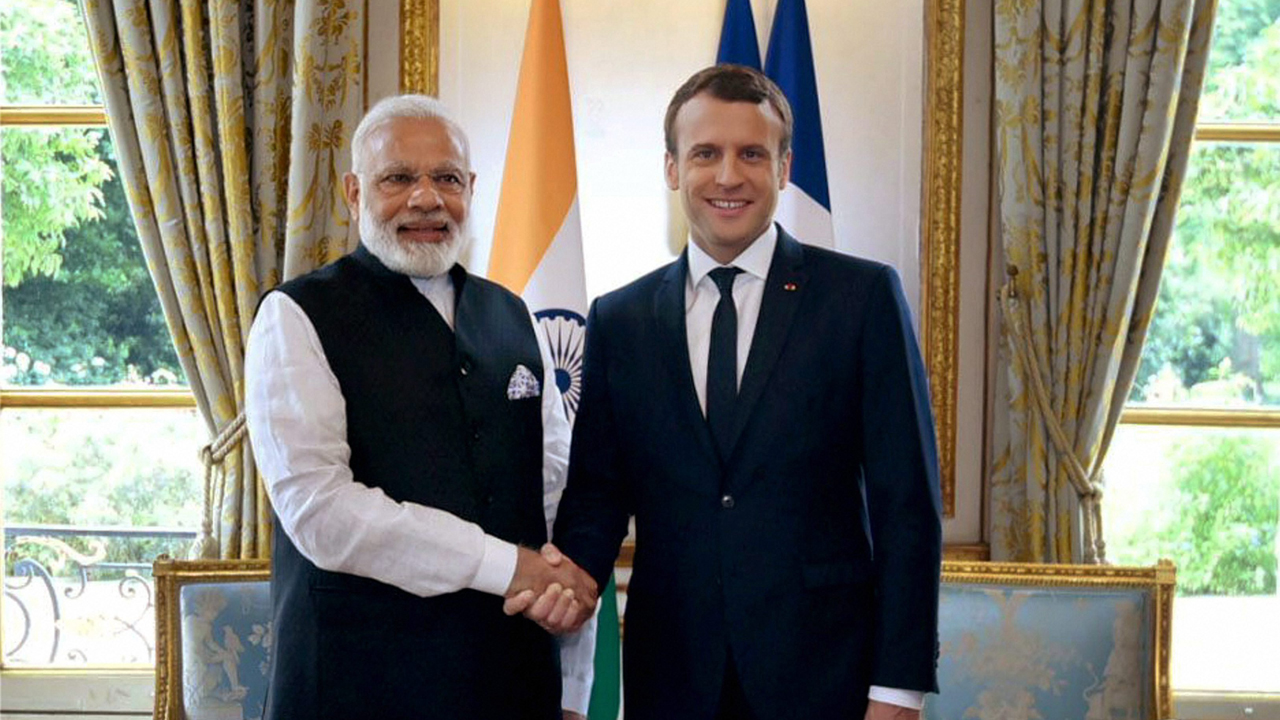 From Russia, our PM went to France to further strengthen the ties it already had with the country for years. There, he discussed the possible solution for terrorism and the means to fight climate change by protecting the earth and its natural resources as per the Paris Agreement. After all these great great discussions they took a wonderful pic and tweeted again. Lucky PM this was his third visit to France.
Destination 6: Kazakhstan 8–9 June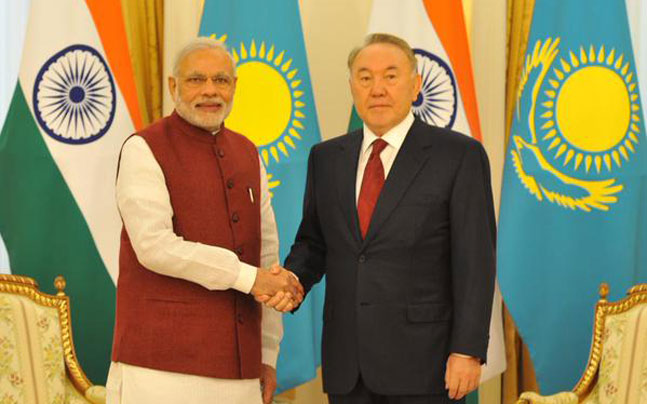 PM went to Kazakhstan to attend a two-day summit of Shanghai Cooperation Organisation. Nursultan Nazarbayev, the President of Kazakhstan had hosted the Indian PM. This one was yet another bilateral push for the betterment of ongoing operations. Modi was kind enough to note everything on Facebook to let all of us know how good India was doing at the event. He wrote, "On the completion of this meeting, India will become a full Member of the SCO upon which SCO will represent over 40 percent of humanity and nearly 20 percent of global GDP."
Destination 7: Portugal 24 June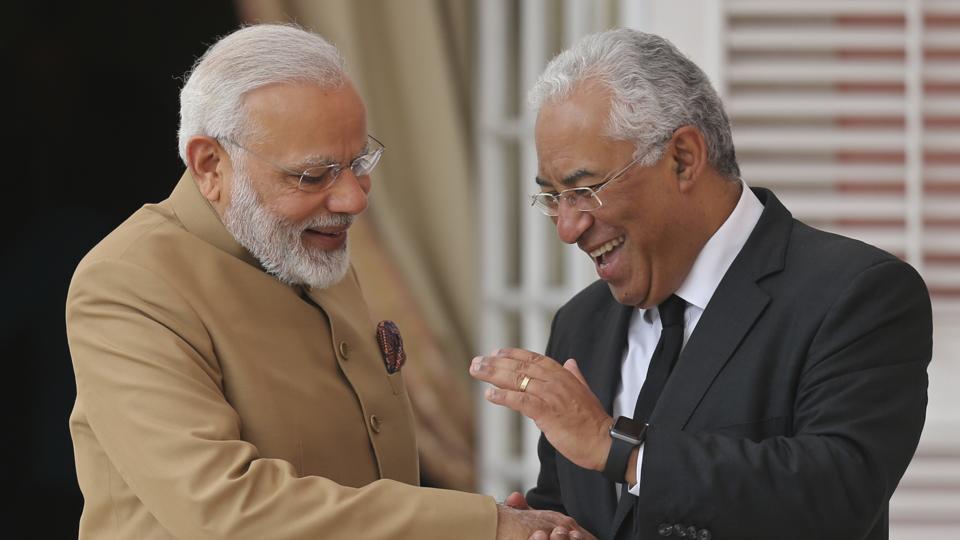 Modi visited Portugal on 24th June during his three-nation tour. He held talks with the Portuguese PM Antonio Costa, as usual, to boost bilateral ties. From there he left to the US.
Destination 8: US 25–26 June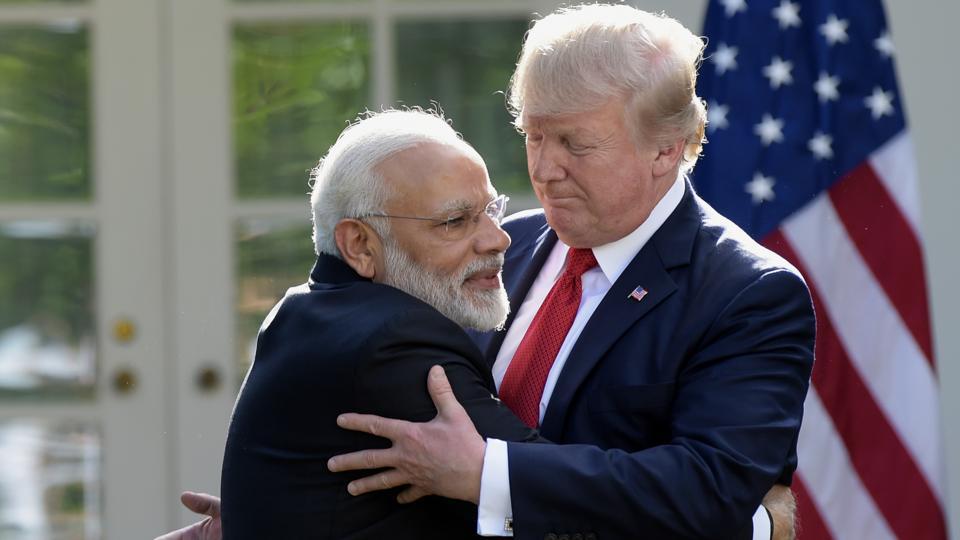 Undoubtedly, this trip was a great establishment of personal equation among the two leaders and a treat for the world to see. Not only did he meet Donald Trump, but also top American CEOs of global giants, including Apple, Microsoft and Google.
Destination 9: Netherlands 27 June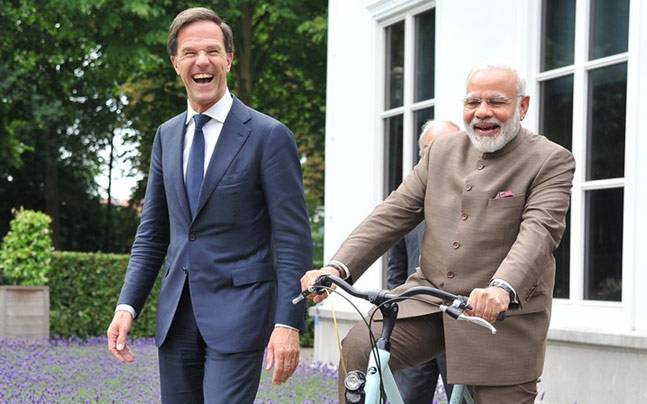 Destination no.9 is the Netherlands. But the visit was for just one day. The Prime Minister of Netherlands, Mark Rutte gifted him a bicycle. This was the last destination of his three-nation tour of Portugal, the US and the Netherlands.
Destination 10. Israel: 4–6 July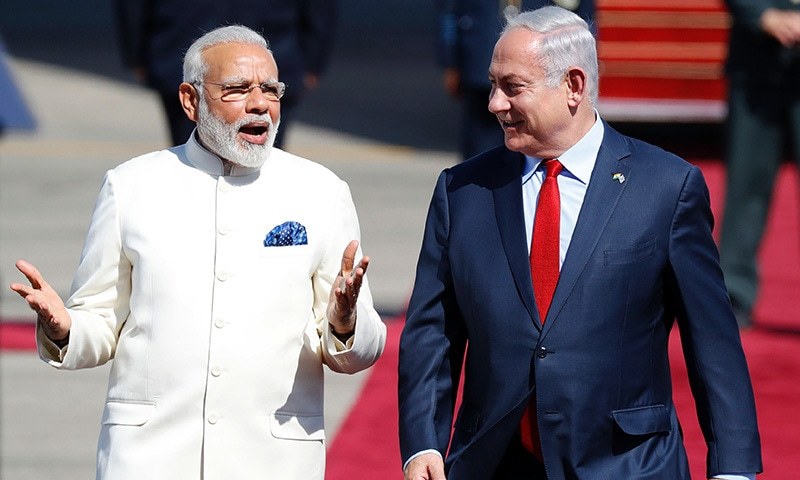 By this visit, Modi became the first Indian Prime Minister to visit Israel. During the three-day visit, he met Benjamin Netanyahu. He grabbed attention by his meeting with the young Moshe Holtzberg, the kid who survived the 26/11 terror attacks.
Destination 11: Germany 7–8 July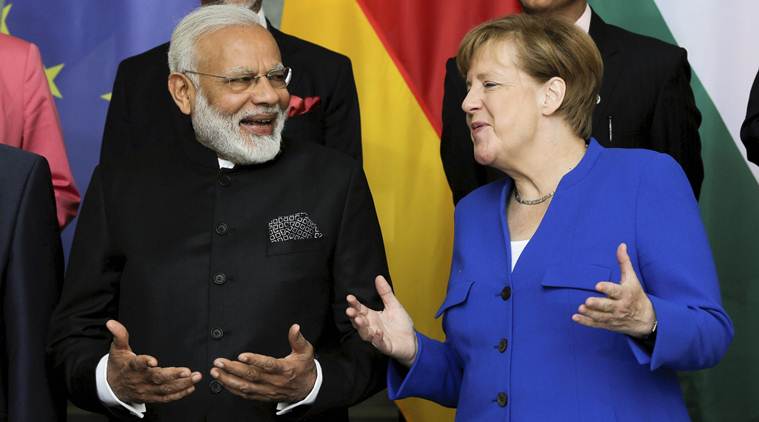 In July again he visited Germany for the G-20 Summit. In his meeting, he met Merkel to seek some help in handling economic offenders. He visited the same destination twice last year.
Destination 12. China: 3–5 September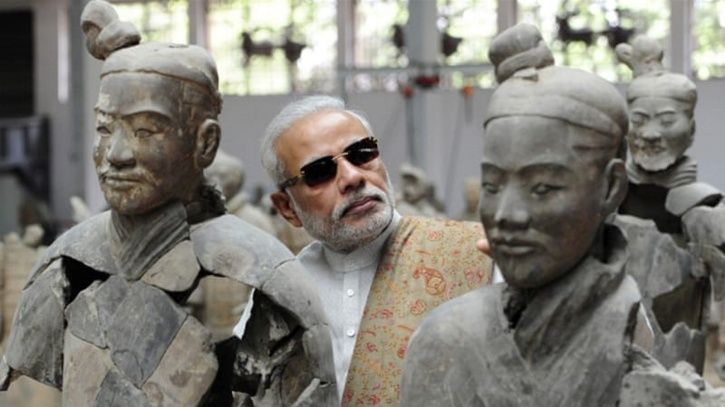 After coming back in July from his trips he had a longtime break till September. Then he visited China in September.
Talks were held between the two leaders. After 3 days visit off he went to Myanmar.
Destination 13. Myanmar: 6–7 September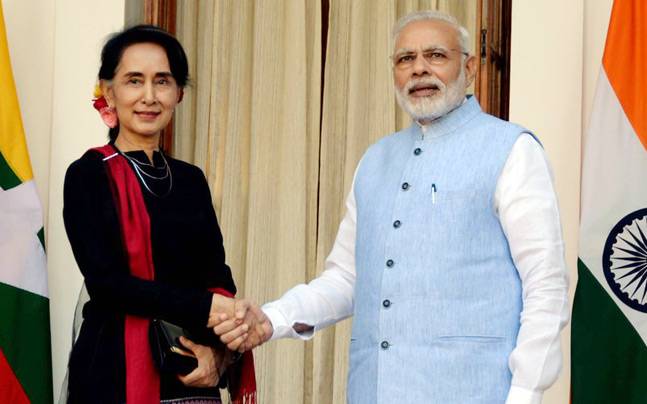 On his way back from the BRICS Summit in China, Modi made a stopover at Myanmar before coming back to India. This was his first visit to our neighbouring country.I think it was a good idea to cover both the neighbouring countries in a single trip.
Desination 14: Philippines 12–14 November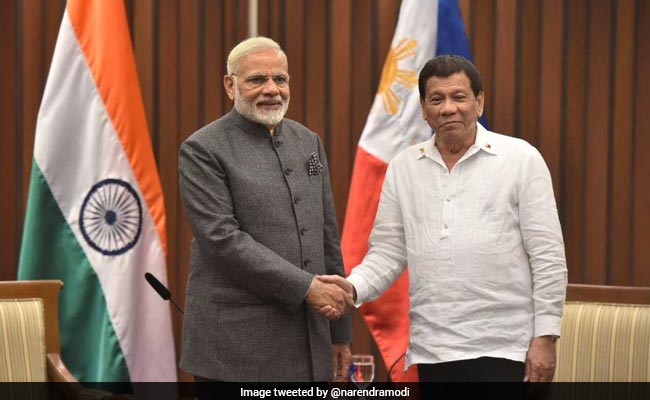 And the final destination was the Philippines, where our PM attended the 12th East Asia Summit along with leaders from 17 other countries. It's the same meet that gave birth to many memes, especially the one with the weird handshake.
Here ends our wonderful trip to Modi's destinations of 2017. I think we all should be bitten by the travel bug our Prime Minister Modi for wonderful travel experiences.