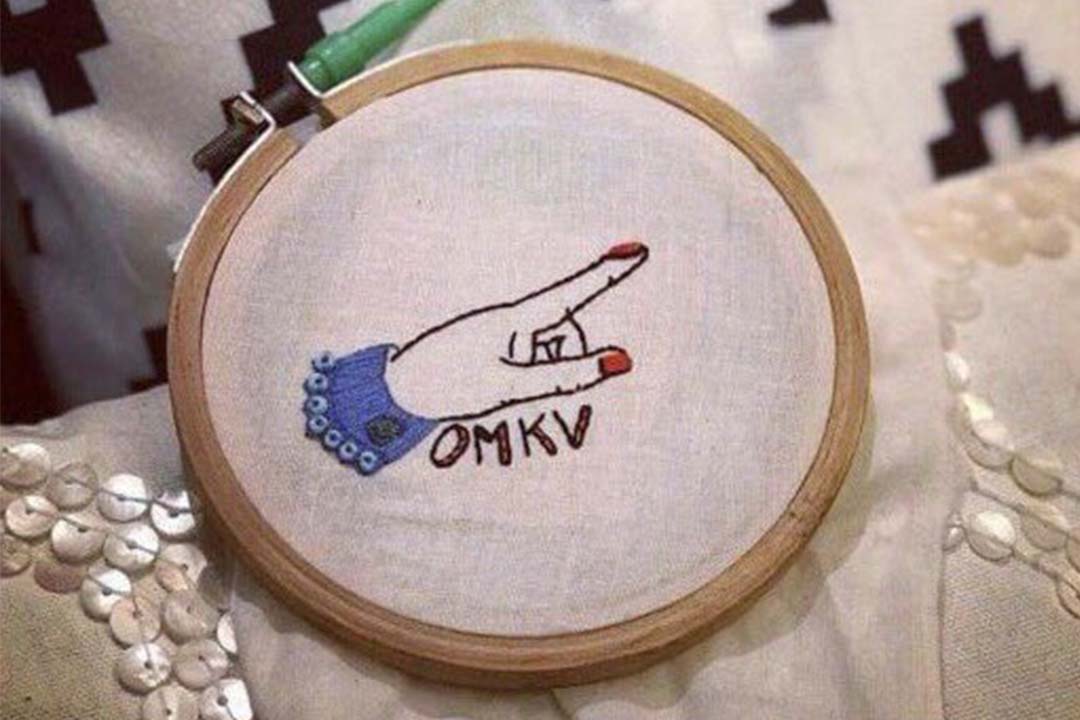 Every year certain words rise up and become viral. 2017 also gave us certain viral words which we have added to our Social media dictionary. Those words are quite familiar to us as we ourselves might have either used it a number of times or might have seen it a number of times.
OMKV
OMKV is a word incubated by Malayalam troll pages and is used widely in their trolls. But the word got a sudden hype when Actress Parvathi used it. The chaos started with the IFFK 2017. Actress Parvathy took a stand against misogyny in cinema and how some big-shot South Indian actors endorse it in their films. Soon Mammootty fans started trolling her and she tweeted back an OMKV. But the most interesting thing in this word 'OMKV' is the letter "M" changes as per the circumstance.
Feminichi
'Feminichi' or rather 'feminchispeaking' became popular after Parvathi's observations about misogyny in Malayalam cinema and the war of words that started in Mollywood after that. Feminchi also grabbed attention after this incident and was widely used on Social media.
Kummanadi
Thanks to the great trollers again for such a marvellous word 'Kummanadi'. The word was triggered on the tracks of the metro rail as BJP State president Kummanam Rajasekharan travelled along with the VIPs on the inaugural run of the train. His name was missing on the list released by Kochi Metro Rail Limited on the eve of the inauguration. Trollers took the chance and a wonderful word was originated which was obviously well received and became a super hit on Social media. 'Kummandi' is used in situations where one attends an event without being invited.
Thallamthanam
The word 'Relaxation' became viral after Sheela Alphonse Kannamthanam's viral video popularly known as "Relaxation Video". Even relaxation anthems, dubsmash and many other videos came up after this. Thallamthanam is also yet another word that Social media started using and became popular.
Istham
Yet another keyword that came up last year. It is same as the Malayalam word "Ishttam" which means 'Like'. But 2017 liked to use 'Istham' instead of 'Ishttam'.
Kiduve
It is same as "Kidu" which means superb. 'Kiduve' is yet another word that was widely used on Social media in 2017, where you need to appreciate something or say good/excellent/super..etc
Sanghi/Sudappi/Kammi
These 3 words have been created by Malayalam trollers and are widely used in most of the trolls.
'Sanghi' is used to define a member or a follower of  Hindu nationalist organisations like the Sangh Parivar  or  the Rashtriya Swayamsevak Sangh (RSS).
'Sudappi' is used to define a follower of the Social Democratic Party of India(SDPI) which is the political wing of  an extremist and militant Islamic fundamentalist organisation, Popular Front of India.
'Kammi' is someone who has blind faith in Communism or a blind Communist.
These are the words that struck us in 2017 and if you have more words to add on please do comment below. Wait for the viral words of 2018…