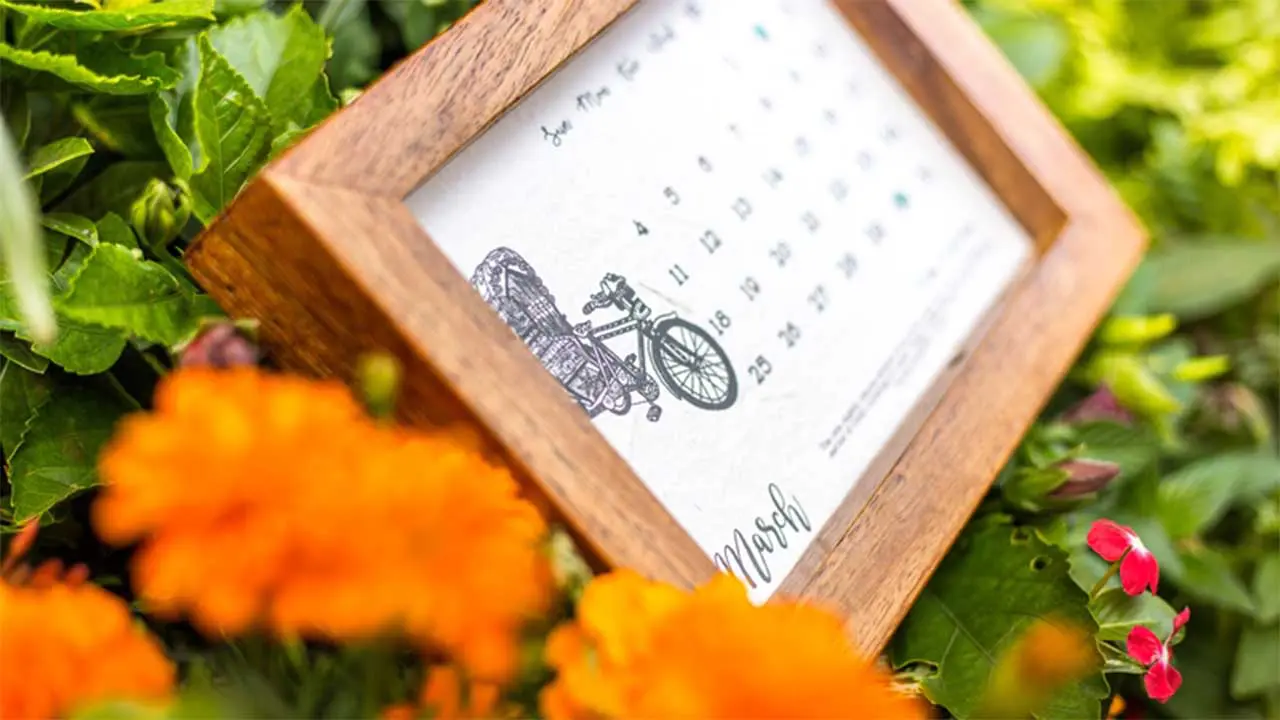 Have you ever imagined a calendar that will leave you with a full-fledged garden at the end of the year!
Made out of two elements -Beejkapas and reclaimed wood; Kyaari is a calendar that will vanish below a thin layer of soil slowly with each passing month and will grow into 12 different plants by the end of the year.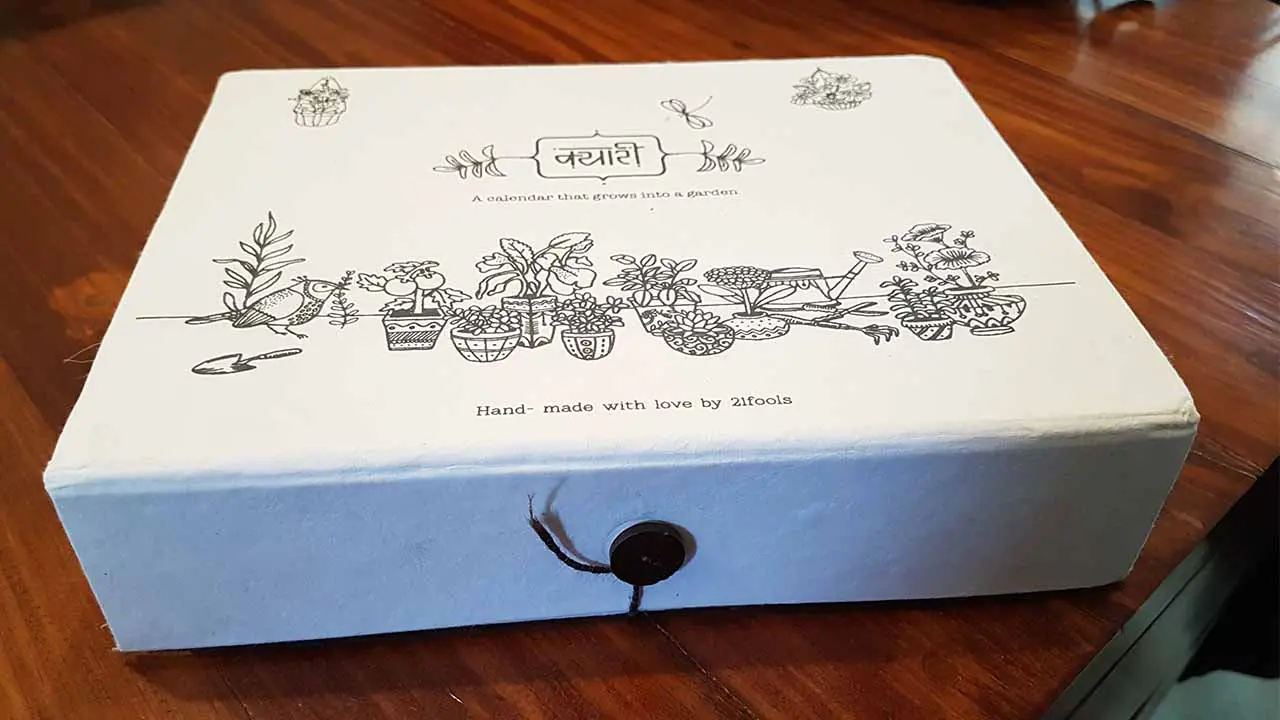 Inspired by Mahatma Gandhi's idea of sustainability, Kyaari was created to 'celebrate the birth of the new and the rebirth of the old.' It is a noble initiative by 21 Fools, started by Founder and CEO Divyanshu Asopa as a payback to nature.
Beejkapas, one of the elements with which the calendar is made of pre-consumed cotton waste and is embedded with seeds.The frame of the calendar is made out of recycled woods.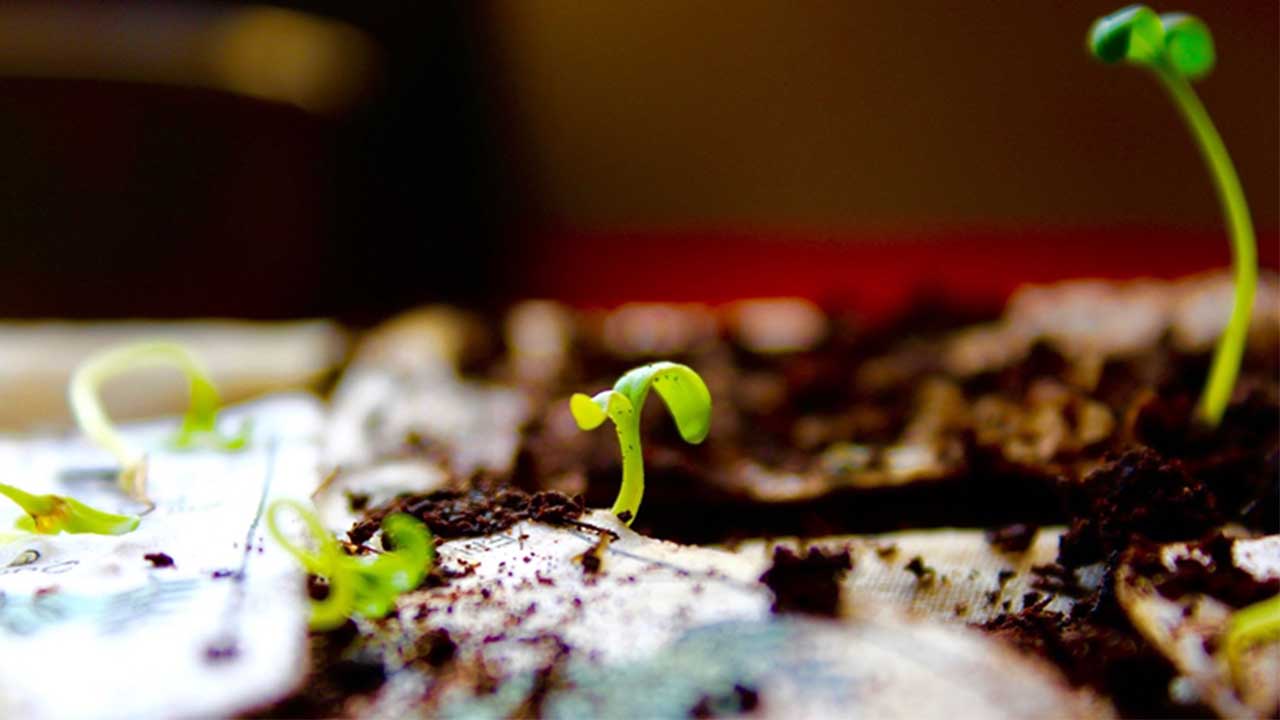 The calendar has 12 different seeds — marigold, tomato, holy basil (tulsi), chilli, grass, petunia, coreopsis, cosmos, vinca, pansy, balsam and portulaca — one for each month.
Kyaari follows a special delivery idea, Once you order a Kyaari calendar, you will only receive calendar sheets for the first four months in your first delivery in January. These sheets will grow into marigold, basil, tomato and coreopsis.
You will receive your second delivery in April which will contain calendar sheets for next 4 months as well as complimentary beej-kapas greeting cards.
The third delivery for the months September to December will have complimentary beej-kapas festival greeting cards – all of which will turn into plants.
Kyaari can be purchased for ₹1,199