When a new year begins we start counting the movies with many expectations and eagerly wait for them. But we need the year to end to understand if our expectations were up to the mark and how many of them were able to keep up with viewer's expectations. When the year 2017 has ended we made an attempt to pick the best 5 movies but that came out to be an easy task for us. That's when we realised that there were not many memorable movies last year.
I think the attempts started by a couple of young filmmakers and screenwriters to introduce new energy and style into our cinema, continued in almost the same vein while a few were able to mark some changes. Some were able to take cinema to more humane and human levels from the already existing masala flicks and superstardom.
1. Take off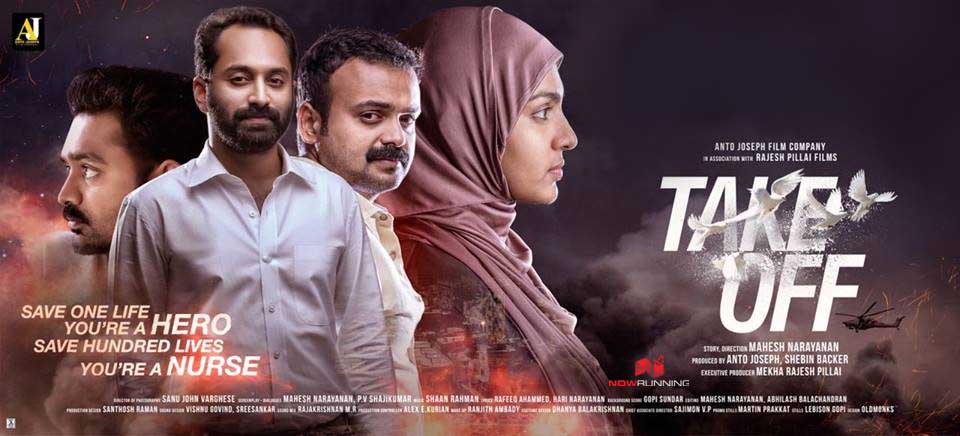 Take off definitely is a memorable debut from Mahesh Narayanan. The film is based on the real-life rescue of 46 Indian nurses from war-torn Iraq in 2014. Mahesh Narayanan has written the screenplay along with P.V. Shajikumar.
2. Angamaly Diaries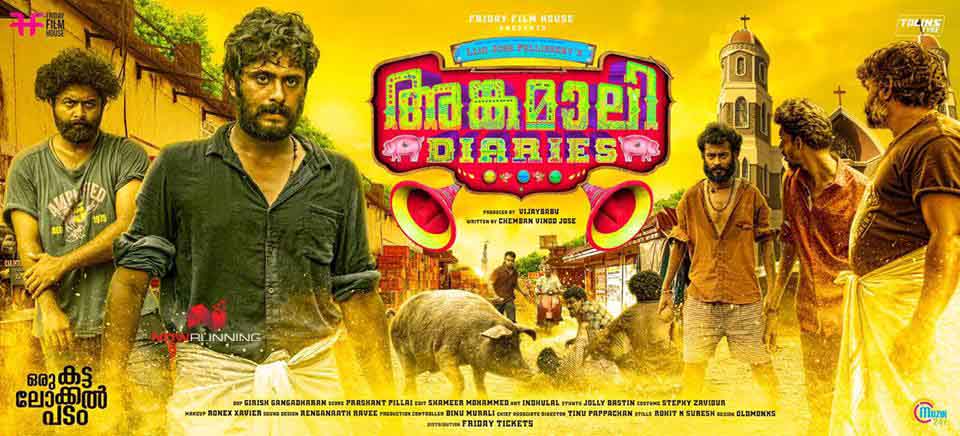 Lijo Jose Pellissery introduced 86 promising newcomers in this movie. It's an ode to Angamaly town and the film tells the rivalry between two gangs. The film has the rhythm of the place, the peculiar rhyme of the spoken language, the way they eat, sing, dance, celebrate, and cry. Written by Chemban Vinod Jose who has done all these as a native of Angamaly gave his 100% in his script. Prashant Pillai's music and the background music gels with the 'katta local' flavour. Cinematographer Girish Gangadharan lets himself go with the madness all around and let us feel it.
3. Thondimuthalum Driksakshiyum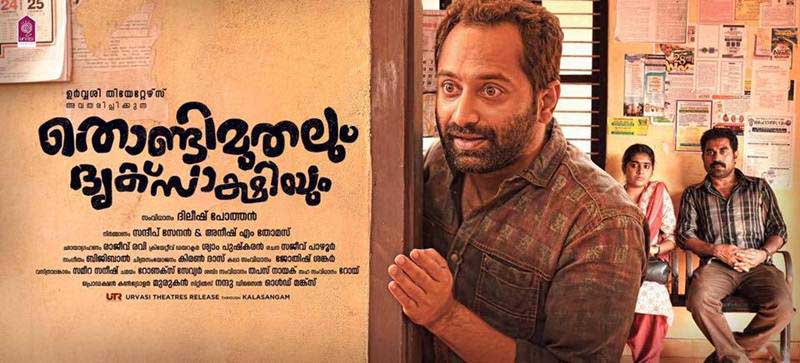 Dileesh Pothan proved that his 2016 movie 'Maheshinte Prathikaram' was not just a beginner's luck. You might have noticed that he turns a small incident into a fleshy movie with detailed character studies and some peculiar situations, and Sajeev Pazhoor's script plays it intelligently. Casting includes Suraj Venjaramoodu, Fahadh Fazil, Nimisha Sajayan, and Alancier.
4. Parava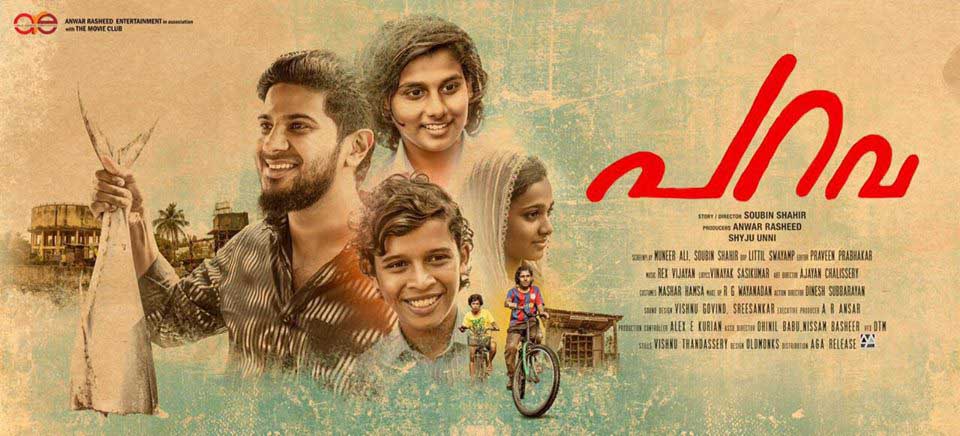 Whenever Soubin Shahir appears he leaves behind something memorable and last year he left us a movie that will be remembered. His directorial debut Parava soared higher with the visual storytelling, along with the performance of the two young boys and that of actors such as Shane Nigam and Siddique.
5. Mayaanadhi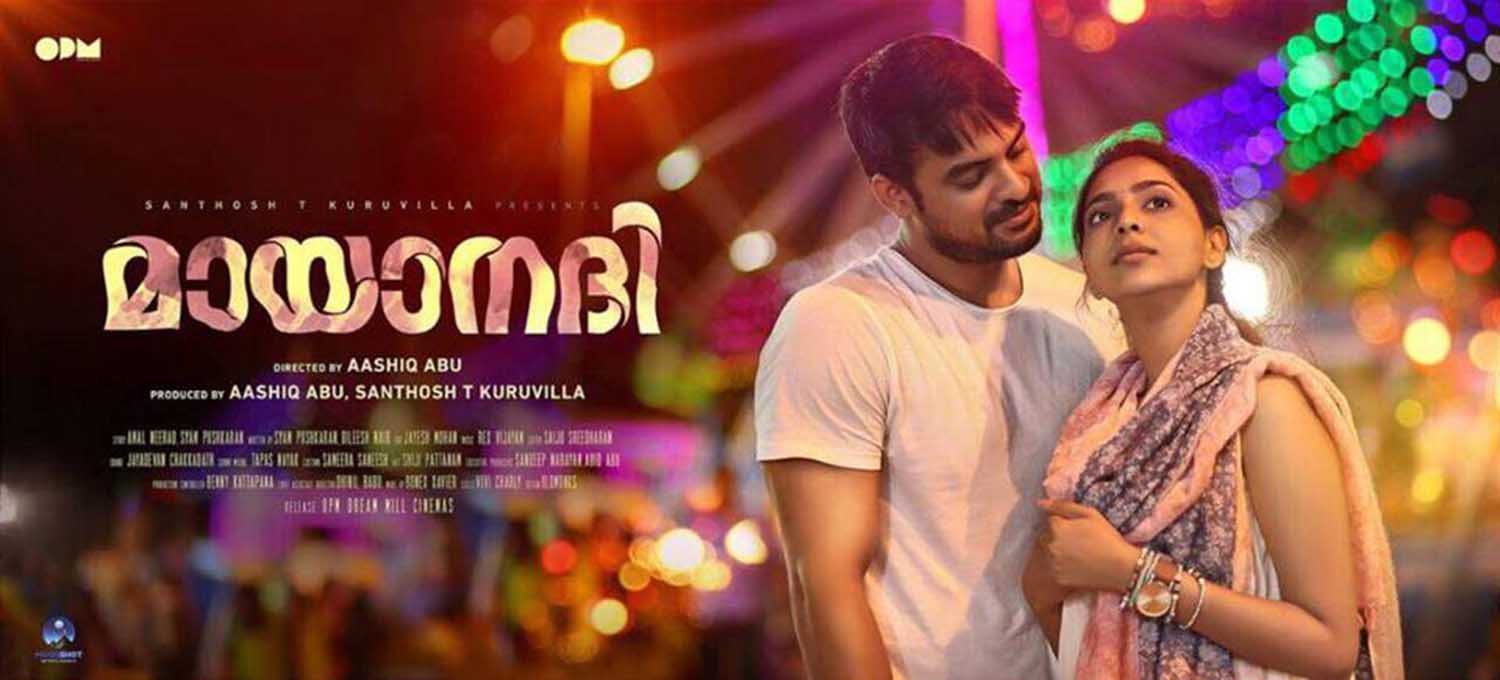 Arriving in the last week of the year Mayaanadhi obviously ended the year with a thud. Aashiq Abu's come back movie is a story of two strugglers and their troubled love story. It definitely is the showstopper of 2017.
Hope 2018 will bring more bests to us…