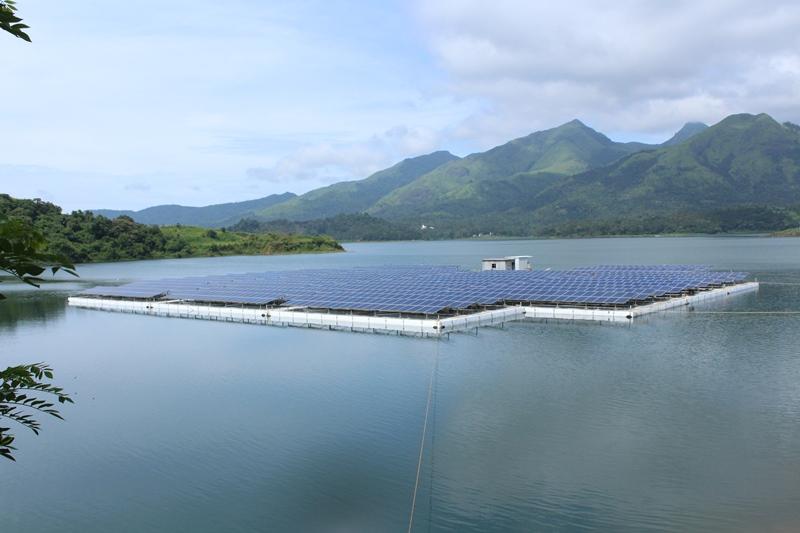 The largest floating solar plant of India was inaugurated on December 4, by Kerala Electricity Minister M M Mani at the Banasura Sagar dam in Wayanad district, Kerala.
"The solar power plant that floats on the surface of the water has a capacity of 500 kilowatts (kW). This is the country's largest floating solar plant," the official release issued by Kerala State Electricity Board read.
The installed capacity of this plant, which floats atop the reservoir of the dam, is 500-kilowatt peak. The 54,450 square feet floating solar power plant consists of 1,938 solar panels of 260 watts each, a 500 KVA transformer and 17 inverters of 30 KW capacity. The solar photo voltaic panels, of the floating plant, have been installed on 18 floating platforms. These platforms are made of ferrocement floaters with hollow insides.
The unique feature of this plant is the anchoring mechanism used by the overwhelming technology to maintain the plant with the alteration of the water level
The plant, constructed by the Thiruvananthapuram-based Ad tech Systems, will generate seven lakh units of power in a year. The firm has also offered to provide two-years of free maintenance work at the plant.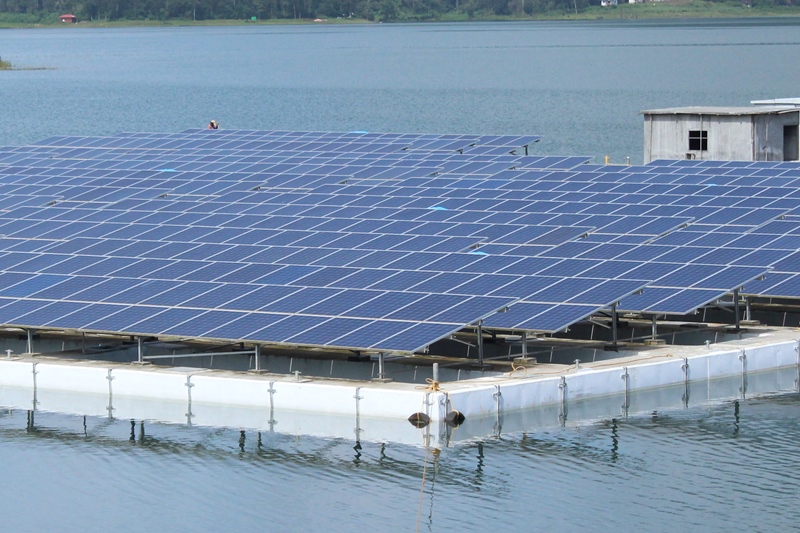 The Kerala State Electricity Board's (KSEB) floating solar power plant has been built at an approximate cost of Rs 9.25 crore. The work on this project commenced in March 2016.
The power produced will be transmitted to the 11-kV line of the KSEB and the Board will further consider installing two windmills with a capacity of 500 KW each on the dam top.