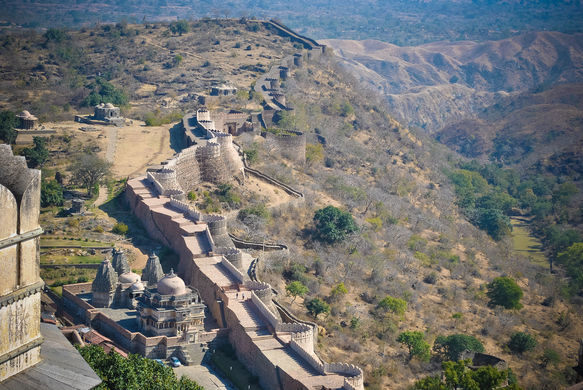 One of the seven wonders of the world "The Great Wall of China" is truly a spectacular sight. This stunning piece of architecture is one of the world's most popular tourist destinations with over 10 million visitors each year. So what if we could see a mini version of this in India??
Yess….We are talking about the 'Great wall of India'.Often referred to as Kumbhalgarh Wall or simply as Kumbhalgarh Fort, the "Great Wall of India" was built in the 15th century. It is a part of the hill forts of Rajasthan, a UNESCO protected site in the northwestern part of India.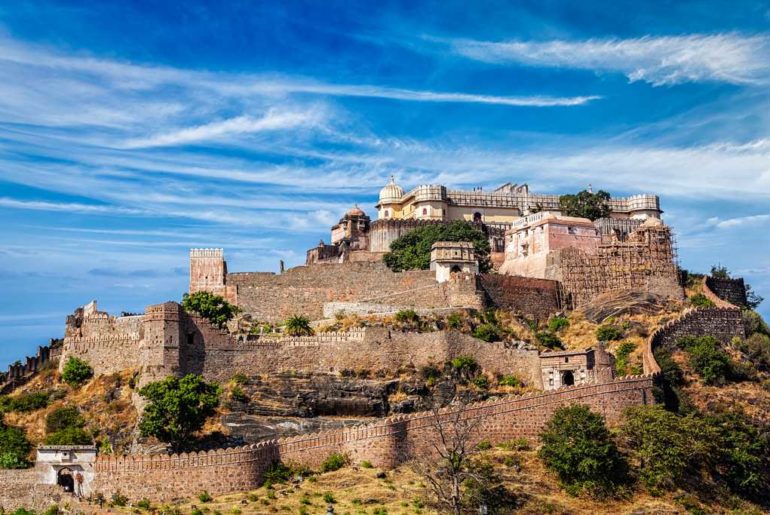 Kumbhalgarh Fort is the second most important fort of Rajasthan after Chittorgarh, located at a distance of 64 kms from Udaipur in Rajasmand district. The fort extends to the length of 36 kilometers and this fact has made this fort to be in the international records.The wall that surrounds it is speculated to be 80 kilometers (50 miles) long, making it India's longest fortification and the second longest wall worldwide, only behind China's.
Built during the course of the 15th century by Rana Kumbha, this fortress stood tall against great emperors like Ahmed Shah I and Mahumad Khalji. It is also the birthplace of Maharana Pratap, the great warrior of Mewar.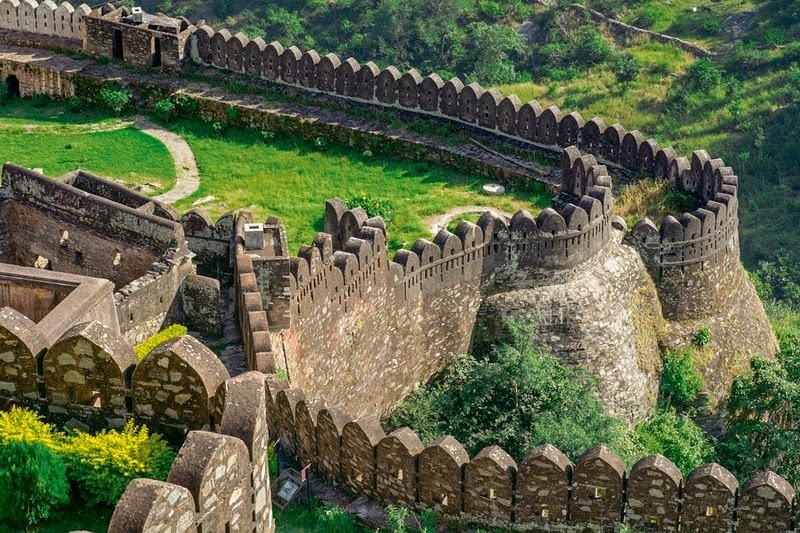 The impregnable Kumbhalgarh fort has seven massive gates, seven ramparts folded with one another with designed walls toughened by curved bastions and huge watch towers. Behind the wall are over 360 temples. 300 ancient Jain temples and the rest Hindu. The 5 feet long Shivaling in the Shiva Temple inside the fort is popular for its unique stone design. The Jain temples built by the Mauryas boast of elaborate pillars, carvings of Gods, goddesses, and apsaras.
One of the most remarkable features of the fort is the Badal Mahal.It is divided into two portions The Zanana Mahal for the ladies and the Mardana Mahal for the men of the royal family.
According to popular folklore, Maharana Kumbha used to burn massive lamps to provide light for farmers who worked during night times in the valley.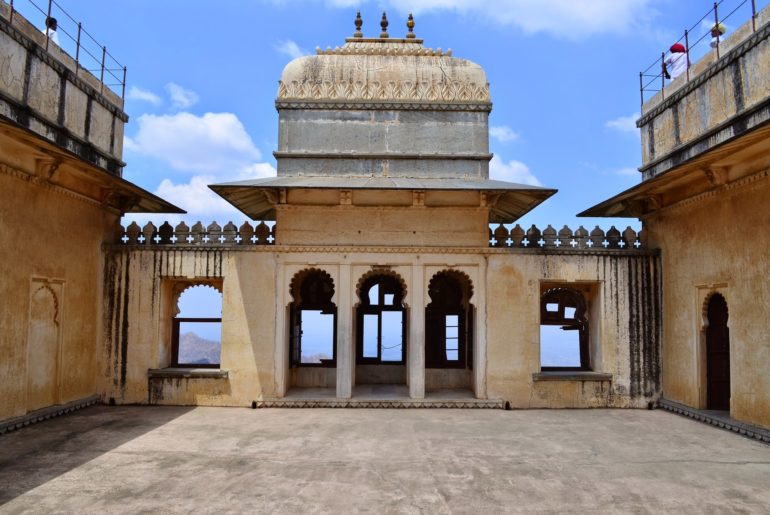 Ιn 2013, at the 37th session of the World Heritage Committee held in Phnom Penh, Cambodia, Kumbhalgarh Fort, alongside five different fortifications of Rajasthan, was proudly pronounced a UNESCO World Heritage Site under the gathering Hill Forts of Rajasthan.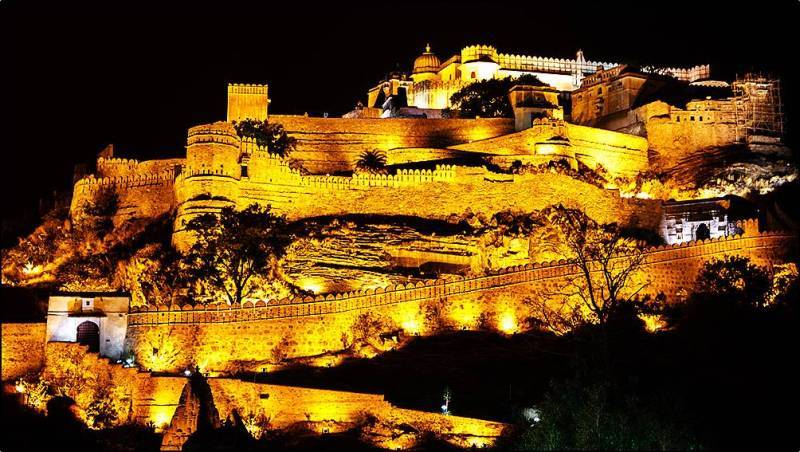 How to reach Kumbhalgarh:
The nearest railway station to Kumbhalgarh is Falna that provides an alternative regarding how to reach Kumbhalgarh. You can reach the city via roadways as there are regular buses of Rajasthan State Government Roadways which connect Kumbhalgarh to various cities. Maharana Pratap Airport at Dabok, Udaipur, is the nearest airport to Kumbhalgarh if you plan to travel by air. From the airport, you can take a taxi to reach the city.
Various attractions in Kumbhalgarh are: Kumbhalgarh Fort, Kumbhalgarh Wildlife Sanctuary etc.
Best time to go Kumbhalgarh is Oct – Mar.
Friends now its the right time………..