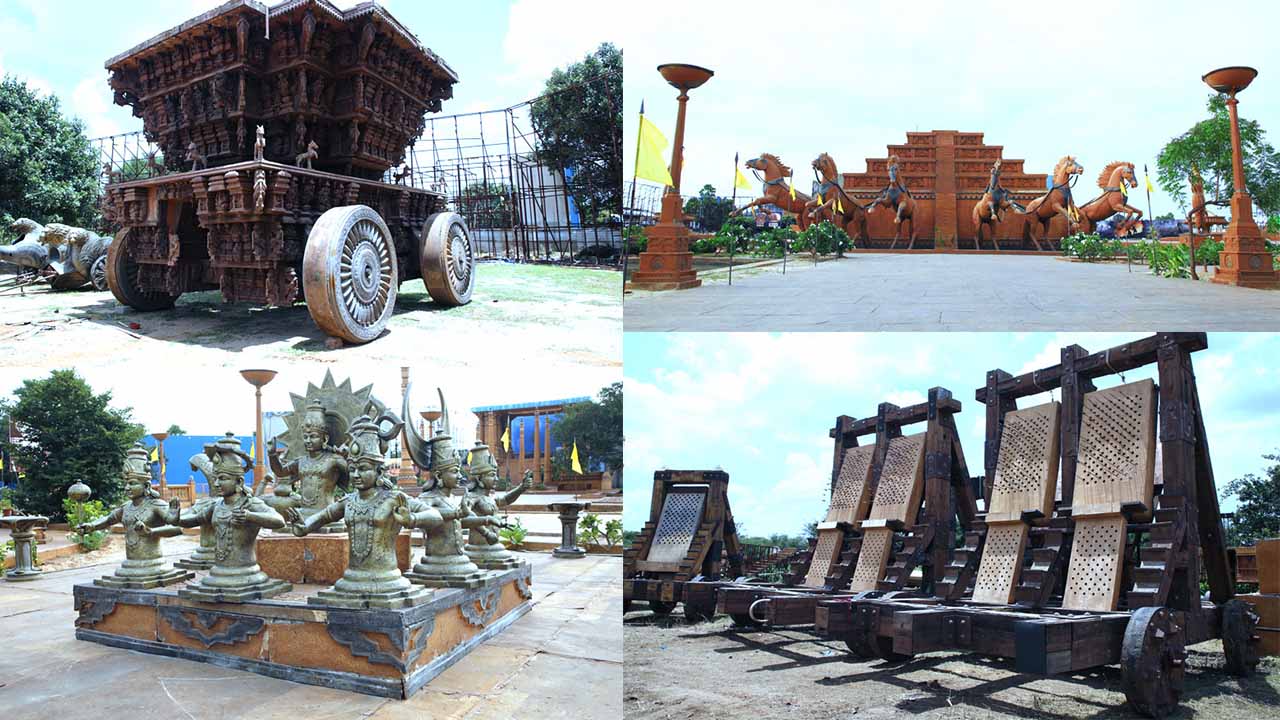 Does the Mahishmati anthem still dance on your lips? Are you still living in the lands of Mahishmati? If you are one of them, then we have some great news for you! How would you like to visit the world of Mahishmati and place yourself on the throne, walk through the stairs and punch on those pillars just like Bijjaladeva?
We are not joking. The set of Baahubali is now a major tourist attraction in Hyderabad. Located in the Ramoji Film City, the set was constructed with Rs 60 crore. Now, the Ramoji Film City and the producers of Baahubali have joined hands to make it a marvelous real-life experience for fans and tourists. Apart from the sets, several props from the film have also been retained.
A visit to the Baahubali set will take you to the world of Mahishmati. You can click photos with a life-size poster of Prabhas aka Amarendra Baahubali. You can pose and click your pics in that magnificent Mahishmati backdrop and feature yourself as Baahubali. Apart from that, you can take a walk through the main coronation ceremony arena and walk back to the royal era. Much more excitement awaits you at Ramoji Film City where Baahubali and Mahishmati turn to a reality. Here are the booking details:
Baahubali Premium Experience:
Entry Time from 9.00 AM to 11.30 AM only
Booking for Current Day Closes at 11.30 AM
Tariff: Adult : ₹2349/- Child : ₹2149/- [Child (33″ Ht to 54″ Ht)]
Validity: 30-10-2017 To 14-12-2017
The package includes a Ramoji Film City tour. The last bus for the Baahubali set tour, which is part of the big tour, leaves at 4 pm. Buffet lunch and evening tea/coffee are part of the package. Other thrilling activities include complimentary rides like Twister and Ranger, children's play area, eco-zone visits, entertainment shows like Spirit of Ramoji and Lights Camera Action.
Get ready to enter into the kingdom of Mahishmati and rule it !!!!!