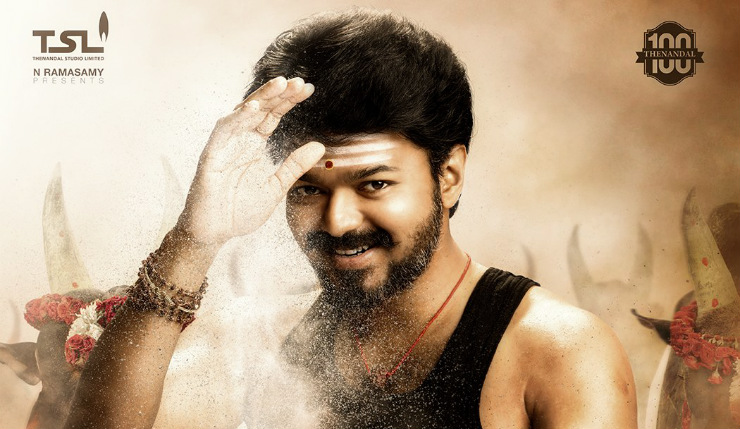 Vijay's Diwali release 'Mersal' was a much-awaited movie with a lot of expectations. The movie came out well packed in its look and concept. Atlee, A. R. Rahman, S. J. Surya and the famous writer K. V. Vijayendra Prasad, who is notable for his works like Bahubali, Bajrangi Bhaijaan, were the factors that attracted the audience.
The director has presented Ilayathalapathy as 3 different characters. But only the theme of the story seems to be afresh. Director follows the decades-old way of narration where the hero Dr. Maran is regarded as a 'god' in his village. The entire universe bows before him.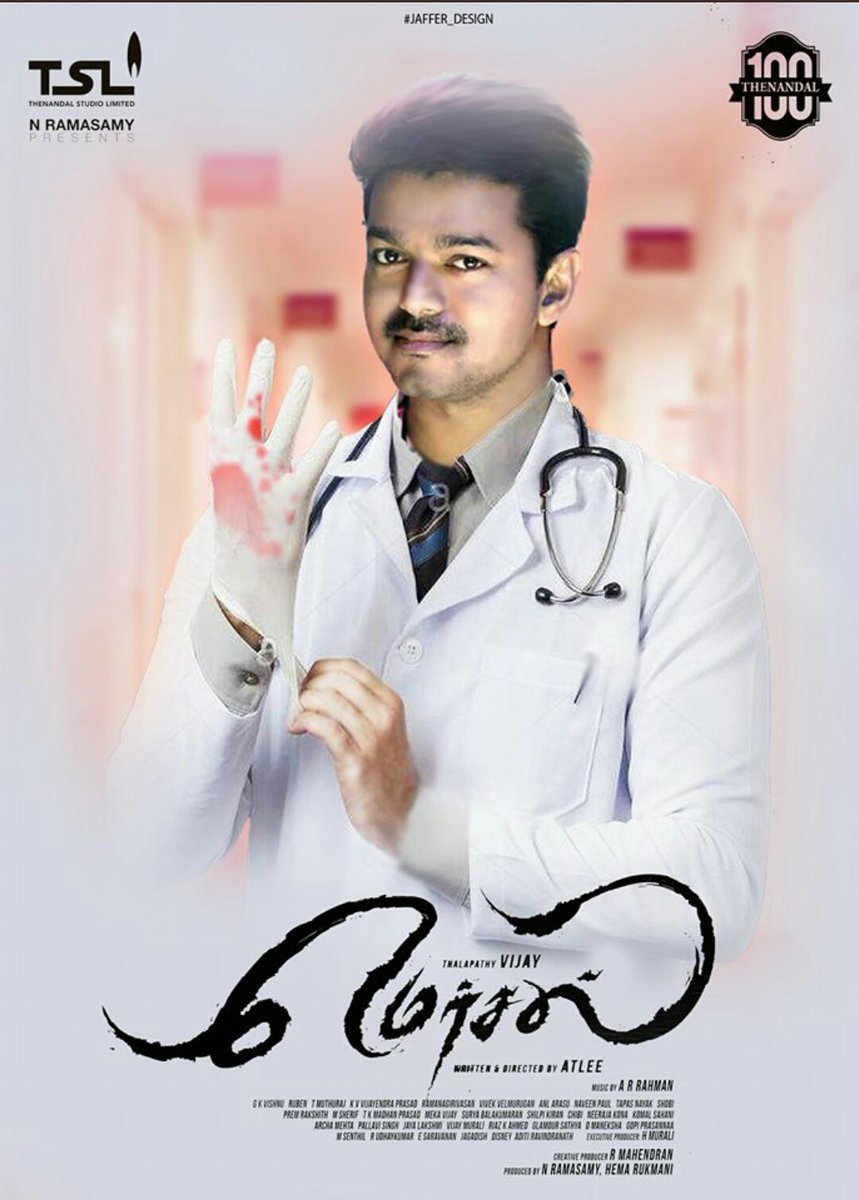 When the Ulakathamil hero appears in dhothi speaking Tamil in an international airport the security officers question him doubting as a terrorist. You know what just happened after that. Obviously, the hero taught them Tamil and made them salute him. Yes, the same old technique that you might have seen in many other mass masala Tamil movies, just like 'Durai Singam' in "Singam 3" and some other heroes like Rajinikant, Vijaykant and many others who encounter security officers abroad and make them bend their knees. I think the director should have tried something new.
Even though the movie followed the same old stereotype narration, there were instances in the beginning of the movie where the movie enters into the mood of a strong solid mass movie. In 'Mersal' Thalapathy comes to uproot the mafia and unethical businesses in the healthcare sector. The story theme is a current strong topic that says about all the mishappenings in the healthcare sector. But the concept of hero uprooting the entire mafia and saving the society all alone is a bit odd but still, the topic is serious. The overdramatic narration and the melodrama make it unbearable for the audience.
Atlee tries the same old masala recipe where the hero enters with a mass entry, just after that 'Maran' emerges as the 'ulakanayakan', the hymns and praisings of his devotees. Meanwhile, the heroine appears from thin air knowing nothing about this 'ulakanayan' and she mocks him. Finally, she is promoted to the status of a girlfriend when she gets 'enlightenment'. You could see glimpses of villain here and there as they proceed their happy life singing and dancing.
Just like in Rajini movies, certain punch dialogues in 'Mersal' seems to be like Vijay's own personal social and political views. Maran's teachings say "Hospital is needed not temple". The climax punch dialogue and the Tamil pride quotes in the abroad scene. Samantha and Kajal were just for dancing with him in duets. Nithya Menon was blessed with a mass dialogue with God's grace. Saying about acting, it was S.J. Surya's acting that was highlighting in 'Mersal'. With his character Daniel Arogyaraj, he has signed a long-lasting contract to become the villain in Tollywood and Kollywood. After a long break, Vadivelu comes back with his siren. Hareesh Peradi was interesting.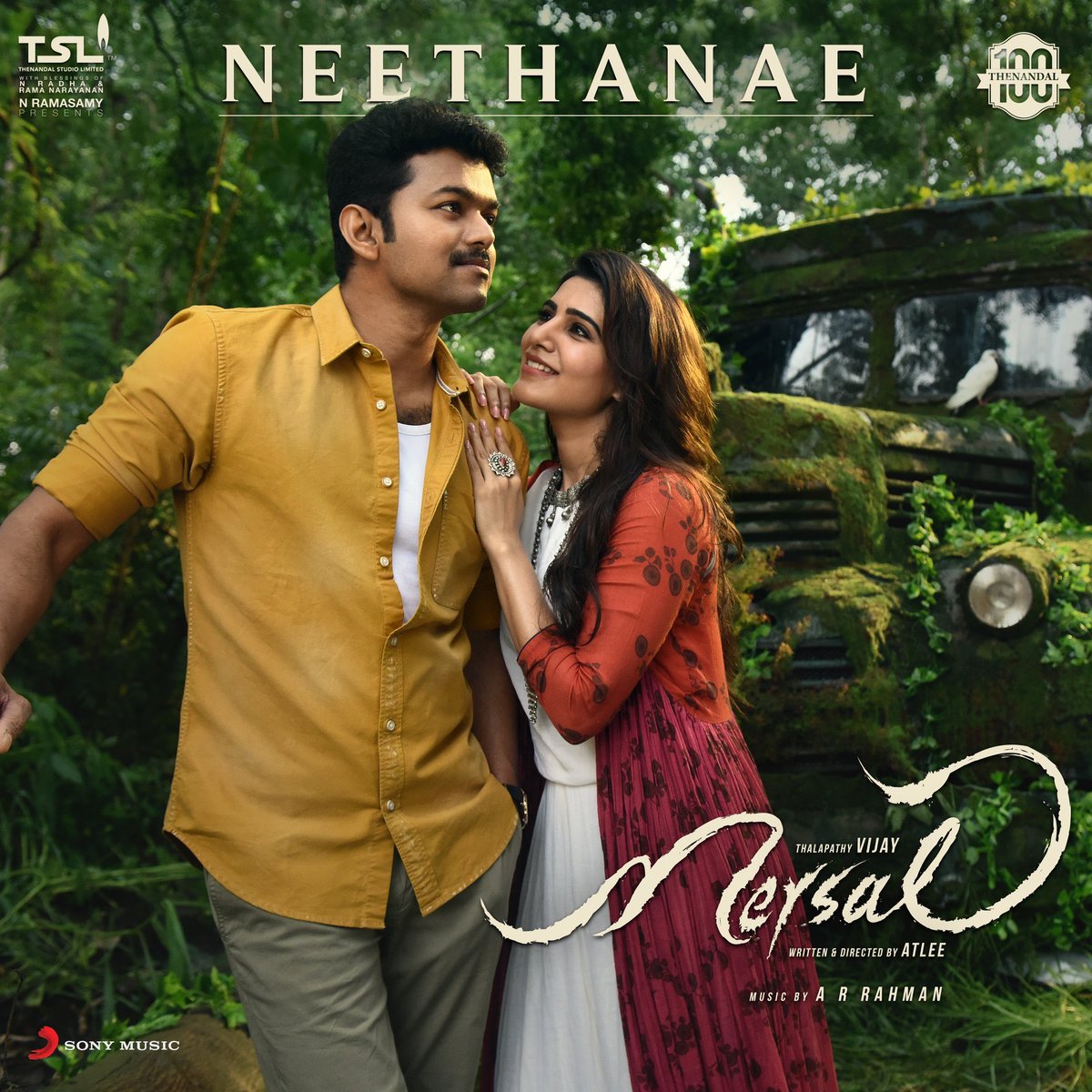 Other than the "Nee thanae" song A.R. Rahman could not do any spell. All you can say is 'Mersal' can only be digested by heart-core Thalapathy fans. But if you love a mass masala Vijay movie then 'Mersal' is all for you…