Pakistan's Iron lady Muniba Mazari is a true inspiration for each of us. Her journey from the deathbed to the vibrant world of her dreams inspires all those who have lost hope.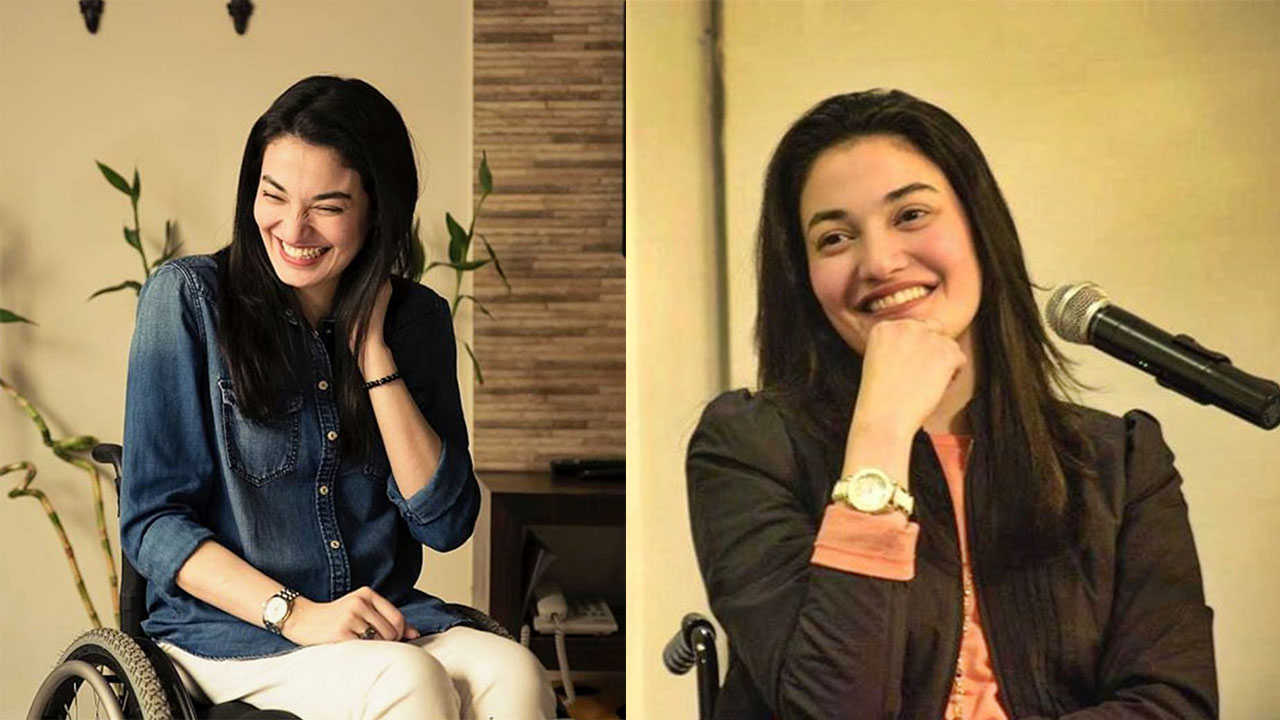 Muniba Mazari was a person who aspired to be an artist. But for her father's happiness, she married at the age of 18. Just two years after the marriage, at the age of 21, her life took a drastic change when she met with an accident.
The accident left her paralyzed from the hip down. Her backbone was crushed and she sustained multiple fractures to her arm, shoulder, ribs, and collarbone.
Her doctor informed her that she would never be able to walk, paint or bear children. The tragic situation left her in a devastated state, where she started questioning her existence in the world.
But she didn't give up. She came out stronger and more confident.She started to fight her fears one at a time and soon reinvented herself.
She decided to add colors to her gloomy life through her old passion.
Muniba Mazari chose art as a tool to find her inner strength.She is now running her own brand by the name 'Muniba Canvas'.
One of the constant joy in her life is her son Nael whom she adopted.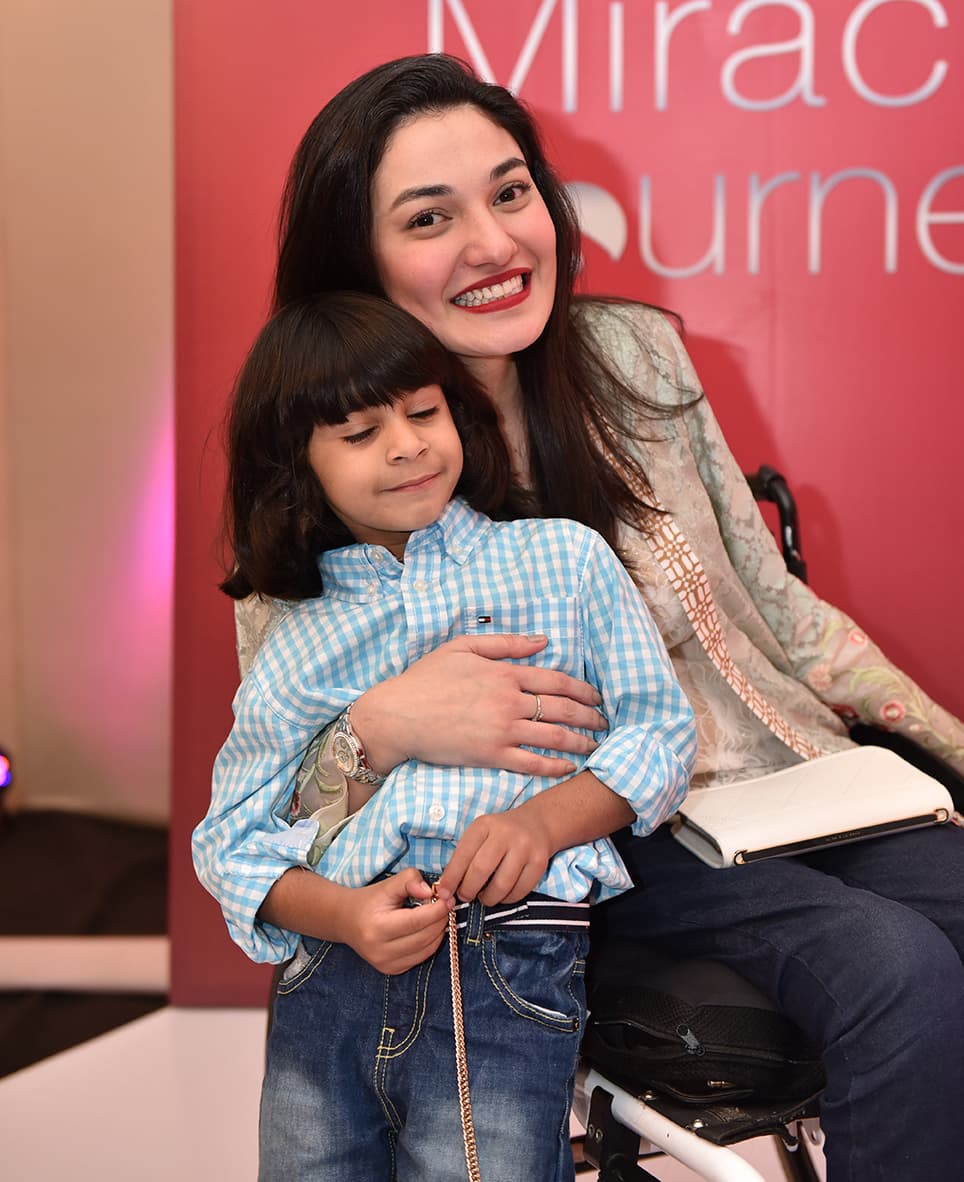 She has worked with Toni & Guy in 'Woman of Substance' campaign, making her Asia's first wheel-chair-bound model.She is also an anchor on Pakistans National TV, making her 'wheel-chair-bound' TV host.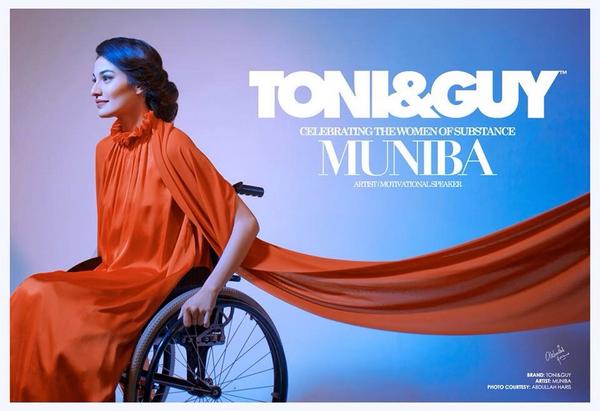 She became the National Goodwill Ambassador for UN Women Pakistan.
She was also named as one of BBC's '100 Most Inspirational Women' in 2015 and featured in Forbes' '30 under 30′ the following year.
She is one of the pond's miracle mentors.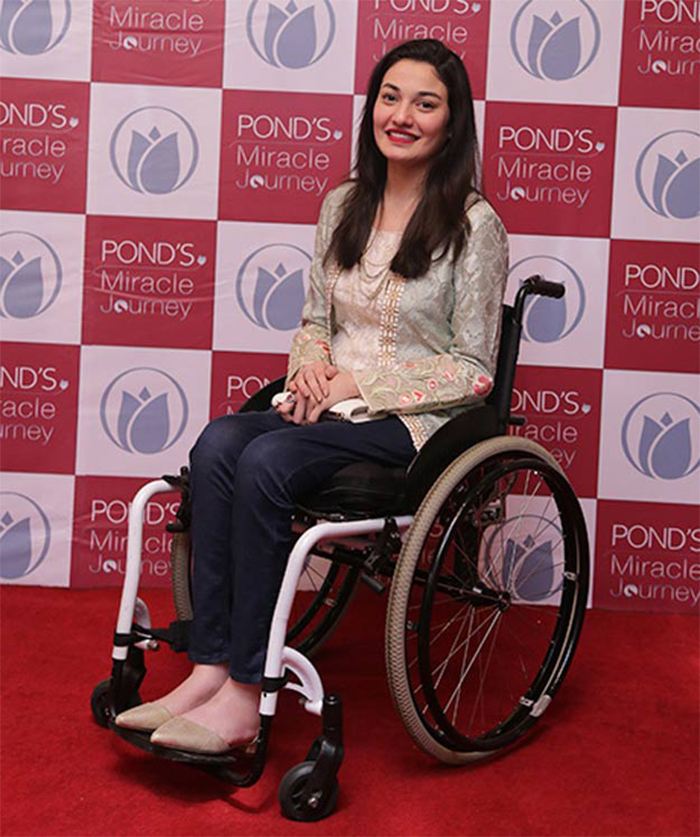 Muniba Mazari never blamed anyone for the events that happened with her instead she became a source of positive energy for others. She started to motivate people through her speeches. Through her life, she showed how we can transform our haunted memories into new opportunities.
https://www.youtube.com/watch?v=RF553vxCbcU
As said by Mazari 'You are the hero of your own life story and heroes never give up!'.