Tokyo-based Collective TeamLab unveiled the world's first All-Digital Psychedelic Art Museum. At the MORI Building Digital Art Museum in Tokyo, Collective TeamLab creates their own original and interactive digital art experiences. It 's a digital museum with artwork that envelops and interacts with visitors.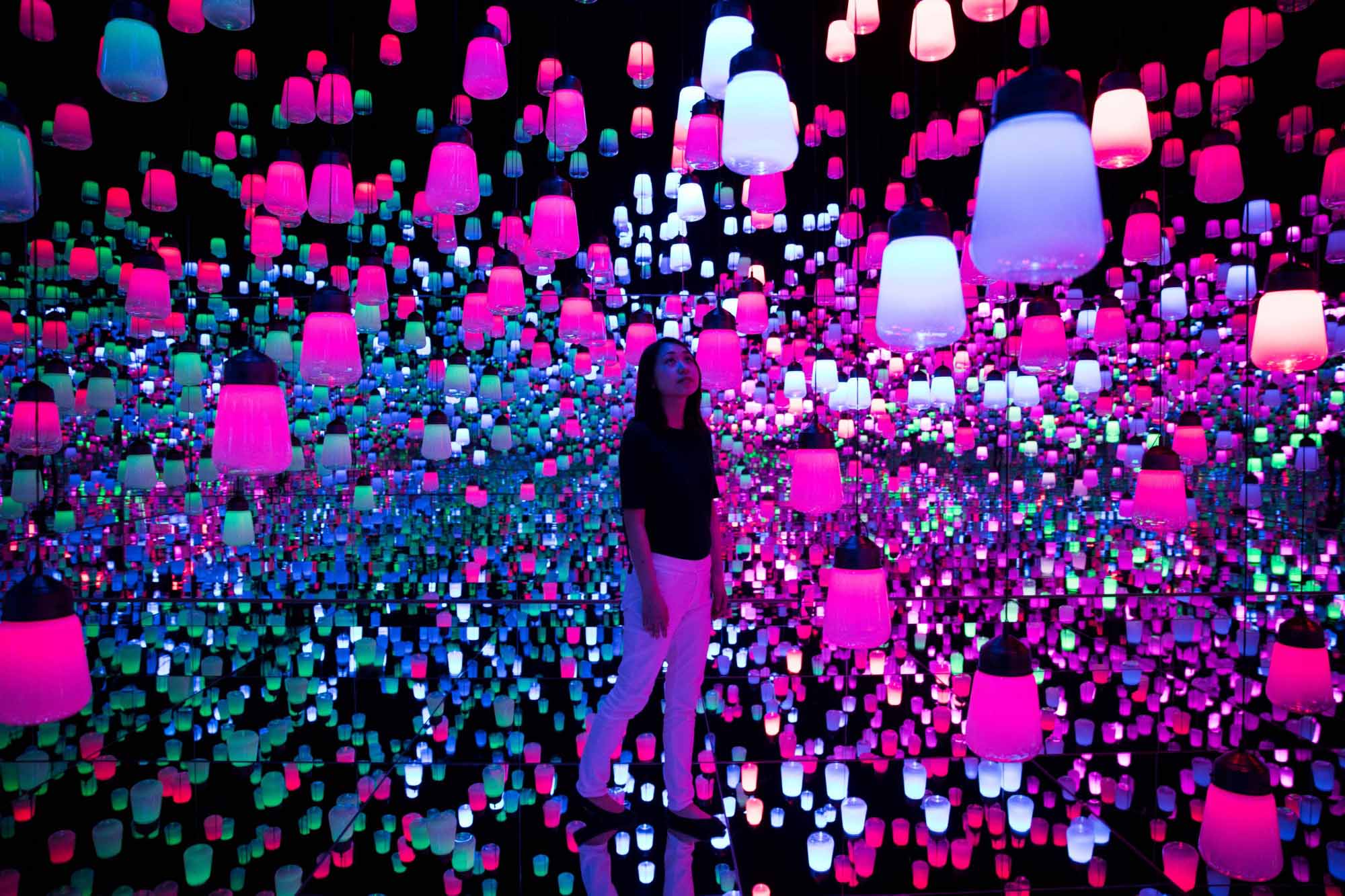 The museum with no paintings or sculptures is drawing attention. Some things typically found in an art museum are missing: There are no guide maps, no descriptions, and no signs warning viewers to keep their hands off the artwork. In fact, there are no works of art – in the usual sense of paintings or objects behind glass cases. There are about 50 kaleidoscopic installations that are triggered by motion sensors and projected across every surface of the 100,000-square-foot exhibit space, waiting to be discovered. Maintaining the artwork requires a bank of 520 computers and 470 projectors, but the real key is the set of sophisticated algorithms that generate images in real time.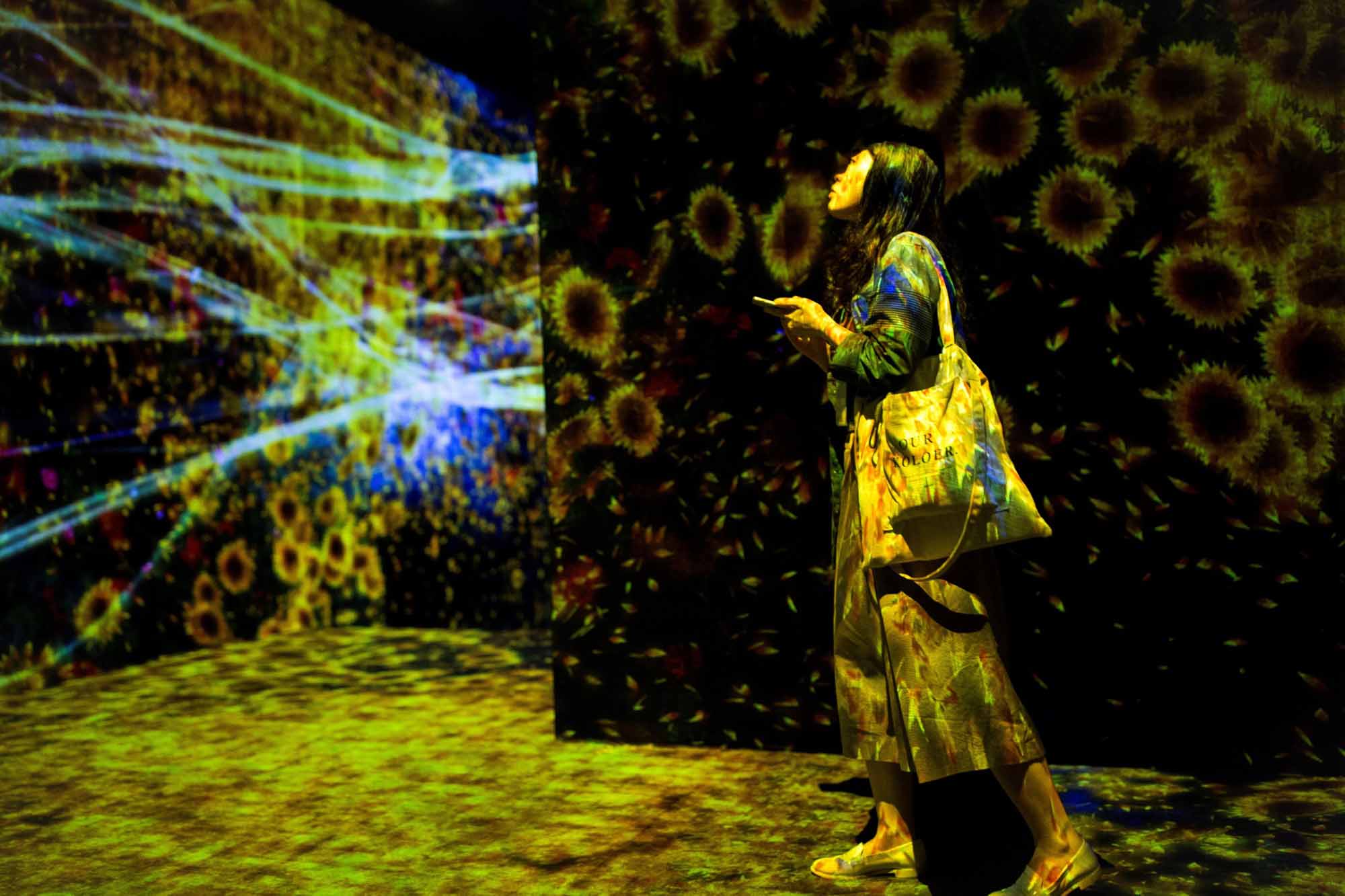 "We have created a borderless world made up of pieces of artwork that move by themselves, communicate with each other and mix perfectly with others. I would like this space to become a place where we can remember that borders do not exist in our world" teamLab co-founder Toshiyuki Inoko said. The exhibits are designed to flow into one another and interact with each other and the viewer. Some follow visitors or react in different ways when they are touched. Owing to projection-mapping technology, the artworks react to movement and touch, making the visitors to imagine they possess new superpowers.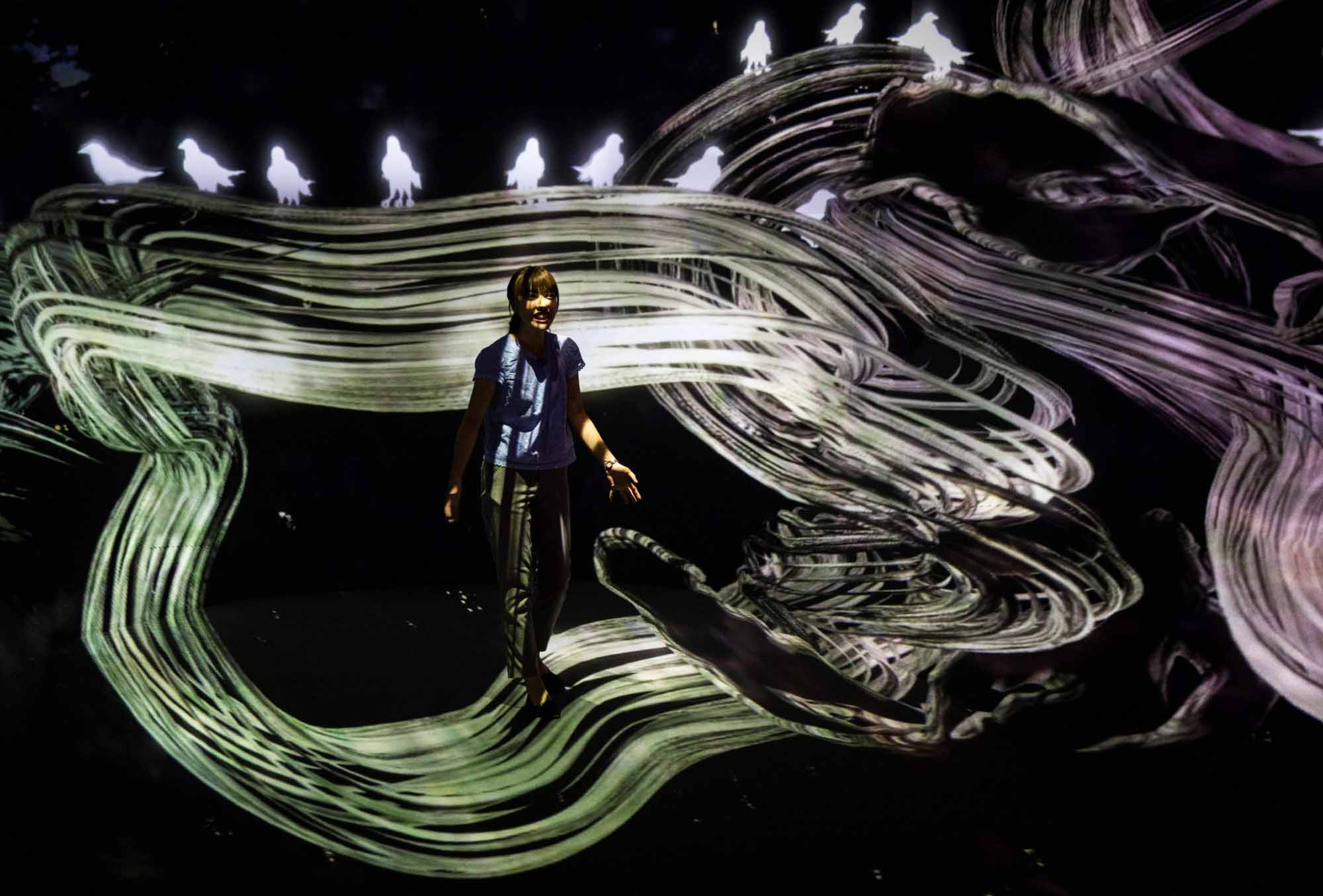 Inoko, who has a background in physics, founded teamLab in 2001 with four fellow Tokyo University students, but the collective didn't make its artistic debut until 2011, with a show at a gallery in Taipei.
Three years later, New York's Pace Gallery began promoting their work, and in 2015, they organised their first exhibition in Japan, drawing nearly 500,000 visitors over 130 days. Since then, they have organised exhibitions across the world, in London, Silicon Valley, China and many others and the Collective has grown to some 500 members.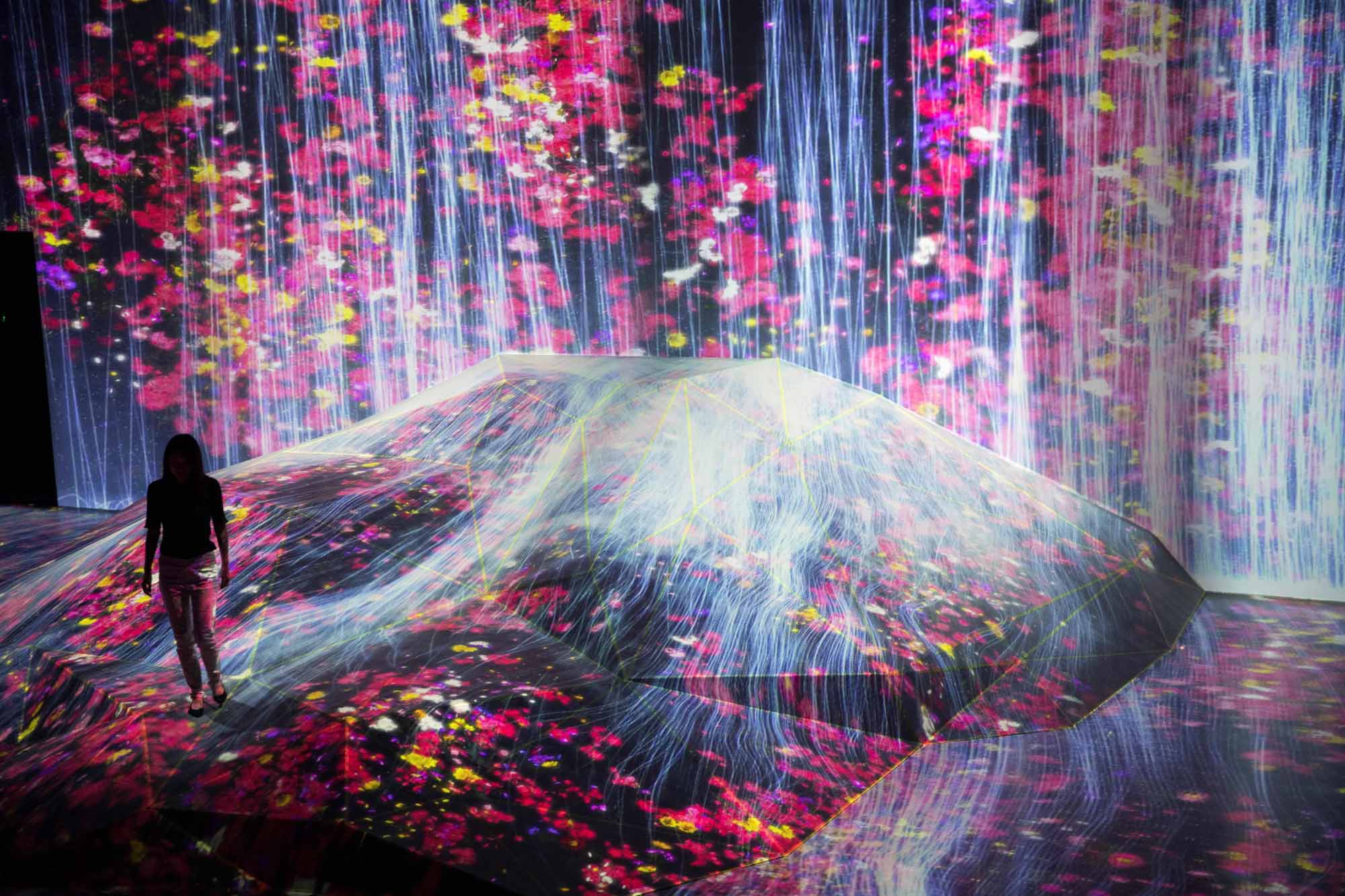 The collective describe themselves as "ultra-technologists," who combine expertise in speciality fields, including engineering, robotics and architecture, with hands-on manual labour to produce art. They say that they want to use digital technology to "expand the beautiful."
They believe that unlike a physical painting on a canvas, the non-material digital technology can liberate art. Because of its ability to transform itself freely, it can transcend boundaries.