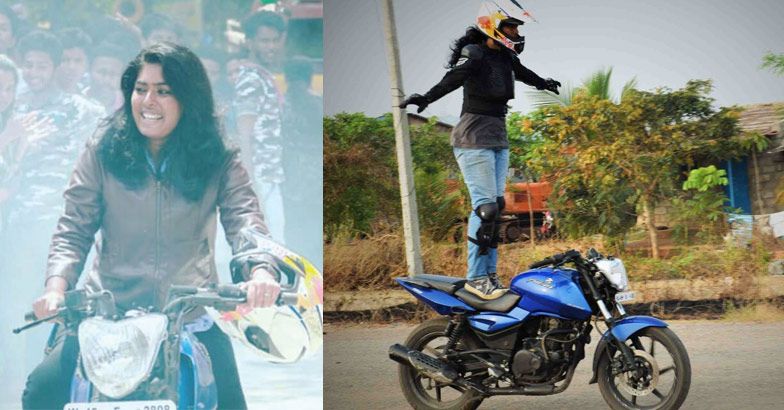 The Iron heart that does not bleed, the iron wing that does not break. Yes, they exist here and now. That is this young and vibrant woman bike stunter from Thrissur, Kerala. You need an iron heart to perform bike stunts. There are very few who does bike stunts, of that female performers are almost none.
Akhitha from Mala, Thrissur got attracted to bikes when she was in the seventh standard. That's when she tried her dad's CT 100 bike for the first time. Obviously, she fell down and that fall made her want more to learn and conquer the bikes. Her father taught her to ride a bike. While she was happy riding bikes she heard about bike stunts and when she told her father about learning stunts her father gave a much more practical answer. He asked her to study and get a job first and then learn stunts.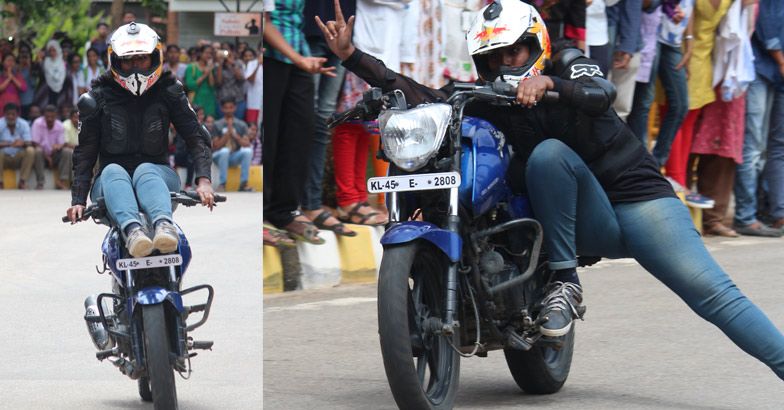 Akhitha took his advice seriously and completed her B.Tech. She later joined Infosys in 2017 and with her first month's salary, she bought a second-hand bike. That's when it gave wings to her dreams and she did her first solo bike trip from her home in Thrissur to her office campus in Mysore, a trip of 320 km.
After owning a bike and completing a solo ride she decided to learn bike stunts. That's how she learned about the L.S.I(Legendary Stunts Inc) group from Facebook. She approached them and through them, she met a professional bike stunter Shatab. The first item he taught was "stoppie" and before catching it up she fell more than 10 times. Slowly Akhitha mastered to become a professional bike stunter.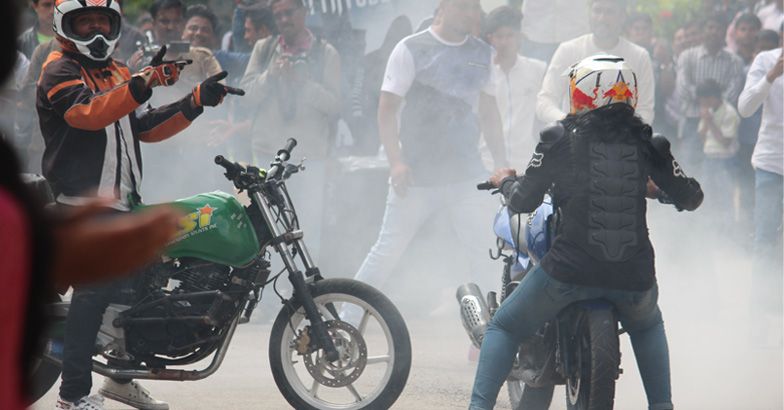 Injuries are quite common in this field and she has had enough of it. Once she broke her ligaments and had to undergo a major surgery in her legs. She had to leave her job and undergo bed rest for months. But she came back from all this and gave a live bike stunting performance in October 2017 at Mysore with Shatab. If you ask her how is this possible her answer will be: "The strong determination to reach my goal. That's the only thing".
Akhitha's parents are quite supportive but that does not mean that they are ok with the N number of injuries she gets. They are supporting her as they know that she loves stunts and they want her to be happy. If you think she just does stunt then you are wrong. She is pursuing her M.Tech and has a job too.
For bikers like Akhitha, its 'either ride hard or stay home'